Posted by Brock Parker
December 17, 2013 05:49 PM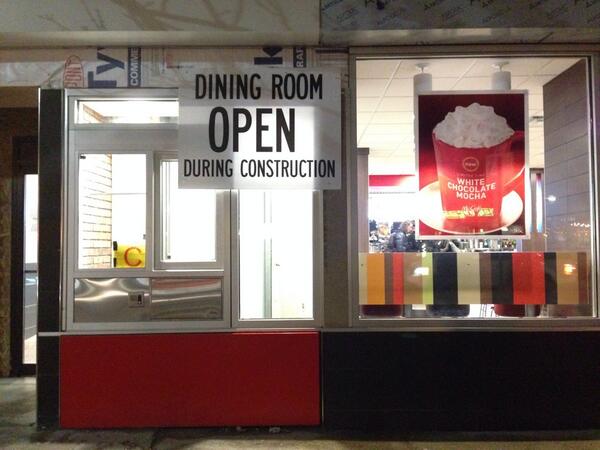 The McDonald's in Cambridge's Central Square on Wednesday will open the hamburger chain's first walk-up window in the Greater Boston area.
The restaurant at 463 Massachusetts Ave. will hold a grand opening event on Wednesday, Dec. 18, at 10 a.m., and will raffle off prizes, including a flat screen television.
The walk-up window serving customers is a staple in big cities, such as New York and Chicago, said Katie Ackerman, a spokesman for local McDonald's restaurants and the Central Square franchise owner and operator Carol Chin. Ackerman said the walk-up window in Central Square will be the first of its kind in the Greater Boston area for the restaurant chain.
On Wednesday, DJs from JAM'N 94.5 are scheduled to be at the grand opening along with Ronald McDonald.
The restaurant will also be presenting a check to Saint Paul's African Methodist Episcopal Church and Henry Buckner School during the ribbon cutting ceremony.
--brock.globe@gmail.com