By Sam Lozier, Boston.com Correspondent
Ski blogger Sam Lozier has returned to the U.S. after spending a chunk of this winter skiing in India.
After our two-day traversing tour, we were very eager to ski something challenging, and even more eager to ski without an overnight pack. We set our sights on an awesomely tall chute that we had spotted from across the valley during the traverse.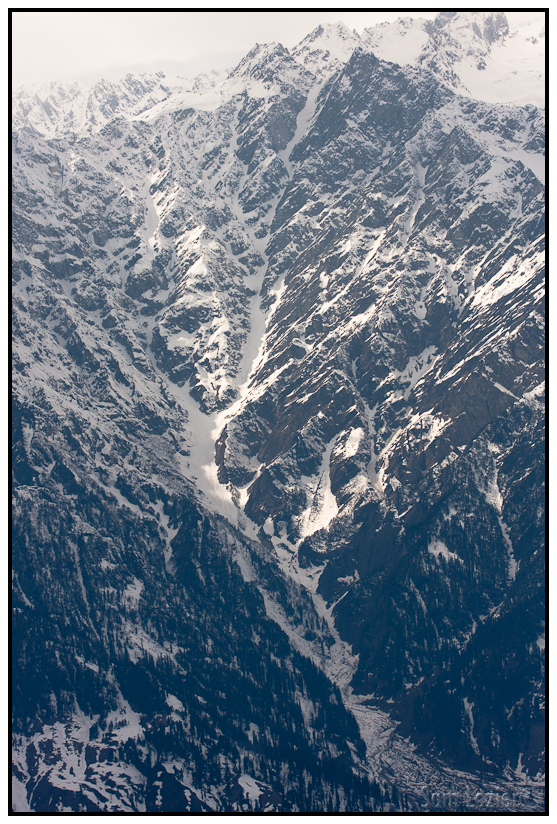 (note, a few of the photos are smaller than others due to the loss of the originals)
A 2:30 a.m. wakeup got us, after an hour long, pitch-black, motorcycle ride, into position to start hiking up a large chute just to the south of Solang. We left our bikes at the ski area and hiked up into a maze of boulders in our street shoes. Having found a "distinctive looking" boulder, we changed into our ski boots and hiked on. We pressed on at a tediously slow pace through punchy unsupportive snow crossing a fairly major stream several times before finally reaching a point that we could skin. At 7:30, after three challenging hours of hiking, we finally reached the base of the main chute. Due to icy snow, we were forced to transition to crampons.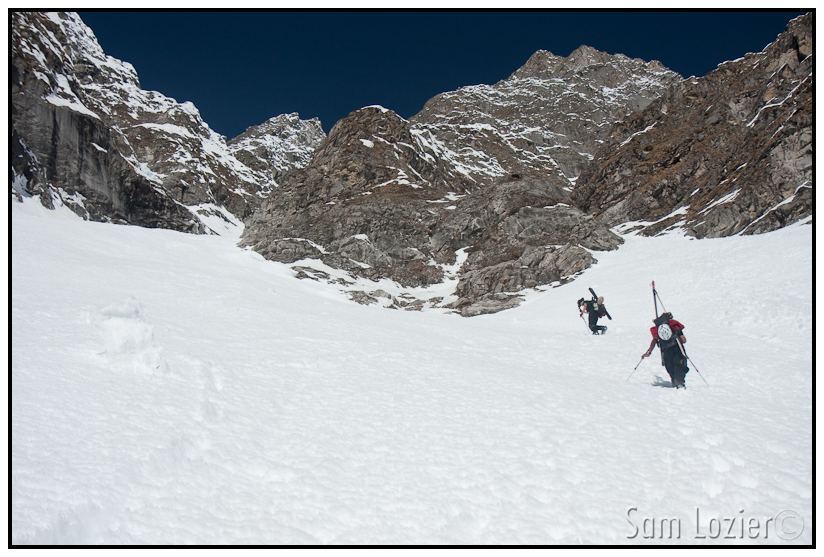 When viewing the photo I prefaced this trip report with, it's easy to imagine boot-packing up a thin, steep chute for a couple of thousand feet. It wasn't until we had switched to crampons that we began to understand the magnitude of our undertaking. Parts of the chute that looked like they might be thirty feet wide from across the valley turned out to be 150 yards wide once we were in them, our proportions were equally far off regarding the height of the chute as well, turning a decent-sized day trip into a monstrous proposition.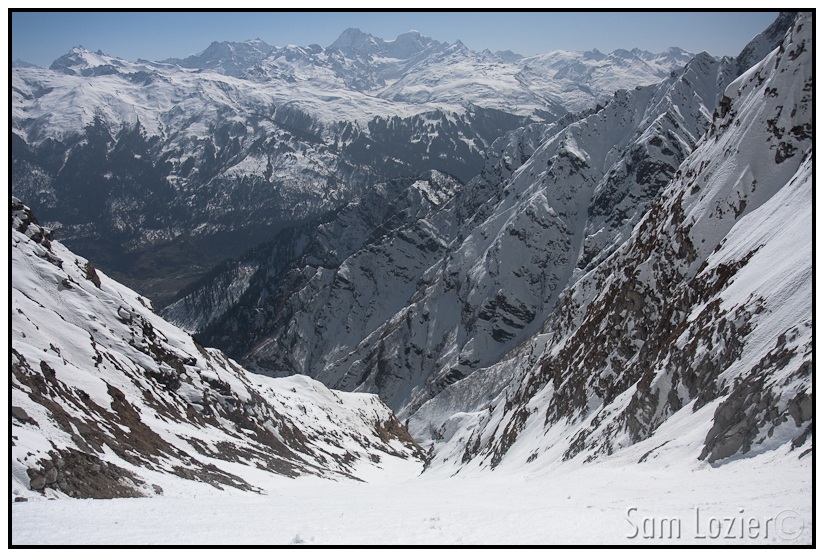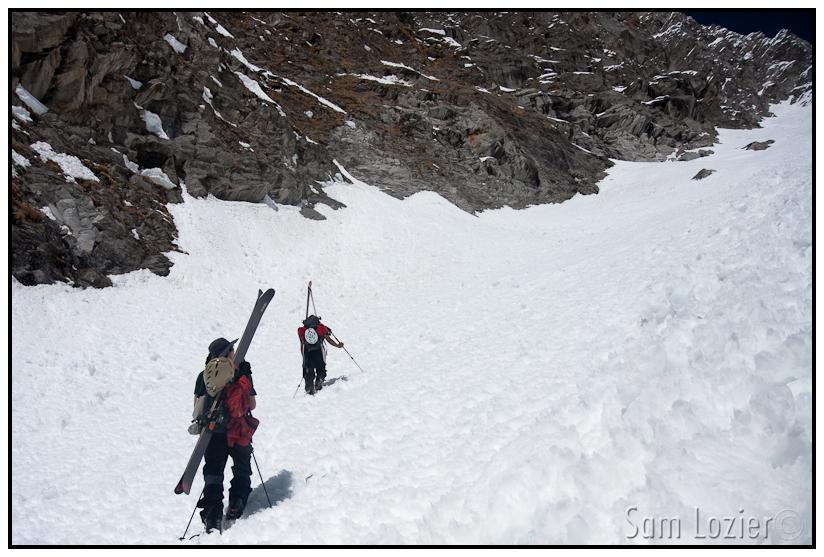 At 11:45 a.m., after hiking for seven-and-a-half hours up the chute in increasingly rotten snow, we decided to turn around and head down. Our slow progress was exposing us to the rockfall and avalanche hazard that would further increase as the day went by. We'd made it to 4,222 meters after having hiked for over seven hours and climbed just under 6,000 feet. Looking at a map later, we learned that the peak the chute reached the summit of, was just under 5,000 meters, and that even with our enormous run, we were still nowhere near the top of the almost 8,000 feet of vertical that the chute could offer.
Under a hot sun, we quickly changed over to begin skiing. For a lifetime East Coast skier, the view was amazing. We looked down the valley towards the specks that were buildings near where we'd left our bikes as we prepared ourselves for a lung burning descent of the longest chute of our lives.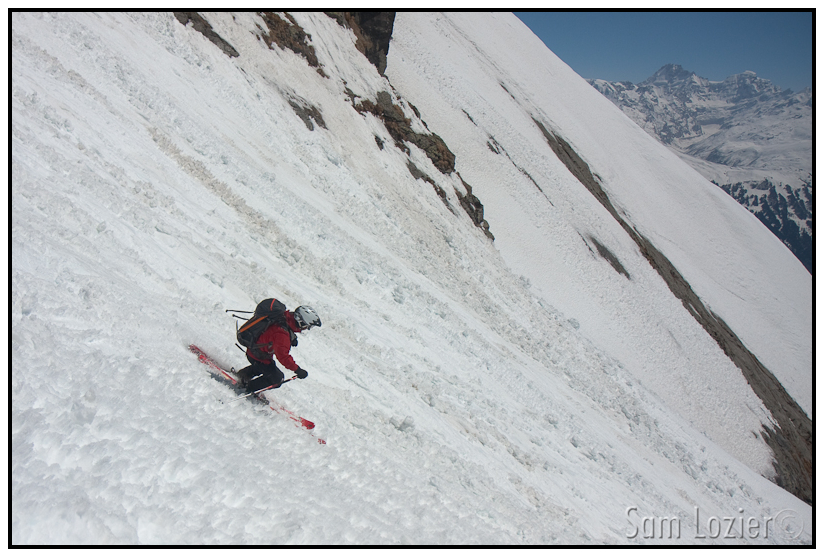 Amit, beginning the descent.
Though the hiking was over, the challenges were not. The south-facing start of the chute was characterized by rotten, sticky snow, but as the chute turned abruptly east, it became even worse. Patches remained rotten, but others had developed a nerve-racking crust. A short section of well developed corn in the middle of the chute lulled us into complacency before we hit the worst challenge of the day: several kilometers of blocky, refrozen, and highly irregular avalanche debris clogging the exit of the chute.
Check out the rest of the trip report over on Famous Internet Skiers.