Posted by Chad Finn, Globe Staff
April 5, 2010 01:16 AM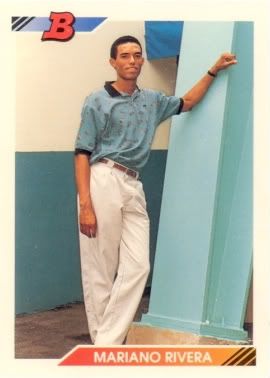 The Sox are unbeaten, the Yankees are winless, hope is springing wicked eternal, and so I'm inspired to put last season's putting last season's disastrous and possibly humiliating predicted standings behind me.
We enjoyed how they started last night. Now here's how they're going to finish . . .
AL EAST
1. Yankees. Dear Messrs. Rivera, Posada, Pettitte, and Jeter. You've spent a combined 150 years on this planet. It's time to start playing your age.
2. Red Sox. Since when is spectacular defense boring?
3. Rays. Top four AL OPS leaders last season: Mauer, Teixeira, Youkilis . . . Zobrist?
4. Orioles. Wieters, Jones, Markakis, Matusz . . . there's finally a core in Baltimore.
5. Blue Jays. Aaron Hill can do it again. Too bad he can't pitch.
AL CENTRAL
1. Twins. Perception is that they favor small ball, but Mauer, Morneau, Cuddyer, and Kubel combined for 118 homers last season.
2. White Sox. Maybe Peavy wasn't a Petco product after all.
3. Tigers. Seventeen of Damon's 24 homers came at Yankee Stadium last season. Curious what Detroit thinks it is getting.
4. Indians. An aging fan's lament: It doesn't feel like that long ago that OF prospect Michael Brantley's dad was trying to stick the big leagues. But it was. Sigh.
5. Royals. With this horribly constructed salami-bat lineup, Greinke might go 11-14 with a 1.98 ERA.
AL WEST
1. Los Angeles. How long has Brandon Wood been waiting for his shot? Pretty sure he once battled Dave Chalk for the third base job.
2. Texas. Chris Davis = This year's Mark Reynolds.
3. Seattle. With Kotchman-Bradley-Griffey batting 3-4-5, run prevention also applies to their own offense.
4. Oakland. Brett Anderson has the makings of an ace. So there's that.
NL EAST
1. Phillies. Always wary of pitchers expected to pile up big win totals . . . but is there any way other than injury/meteor that Halladay doesn't win 20?
2. Braves. Shhh, keep it a secret . . . but this Heyward kid might be pretty good. (What? Who told?)
3. Mets. After watching the pre-opener ceremony at Fenway, Omar Minaya signs both Pedro and Pesky.
4. Marlins. Holy barbells -- Hanley's no longer that skinny kid we remember from his Sox phenom days.
5. Nationals. Strasburg is a nice start, but you know who could really fix this team? Tim Tebow.
NL CENTRAL
1. Cardinals. Pujols has led the NL in OPS and OPS+ in three of the past four seasons.
2. Brewers. We're setting the over/under for Braun/Fielder homers at 90.
3. Reds. NL OPS leaders last season: 1. Pujols. 2. Prince. 3. Joey Votto.
4. Cubs. Did you notice Derrek Lee's monster '09 season (35 homers, .972 OPS)? Slipped under my radar.
5. Pirates. The last time they had a winning season, 25-year-old rookie knuckleballer Tim Wakefield went 8-1.
6. Astros. Oswalt and Berkman are aging, and there's not much more to work with. Poor Millsy.
NL WEST
1. Rockies. Entering their 18th season, the franchise finally has a true ace in Ubaldo Jimenez.
2. Dodgers. Weird to think Manny is the third-best player in his own outfield.
3. Diamondbacks. Stephen Drew had 76 extra-base hits in '08, 53 in '09. At age 27, we'll find out who he really is as a player.
4. Giants. Lincecum's most similar player through age 25: Oswalt. Can't think of a more appropriate comp, really.
5. Padres. Wake us for the Adrian Gonzalez auction.
POSTSEASON
ALDS: Red Sox over Twins; Yankees over Angels
NLCS: Phillies over Brewers; Cardinals over Rockies
ALCS: Red Sox over Yankees (heavily influenced by Sunday night's outcome, of course.)
NLCS: Phillies over Cardinals
World Series: Phillies over Red Sox

About Touching All The Bases
| | |
| --- | --- |
| | Irreverence and insight from Chad Finn, a Globe/Boston.com sports writer and media columnist. A winner of several national and regional writing awards, he is the founder and sole contributor to the TATB blog, which launched in December 2004. Yes, he realizes how lucky he is. |
Tweets by @GlobeChadFinn
browse this blog
by category
The best of Touching All The Bases