Posted by Chad Finn, Globe Staff
March 10, 2010 01:31 AM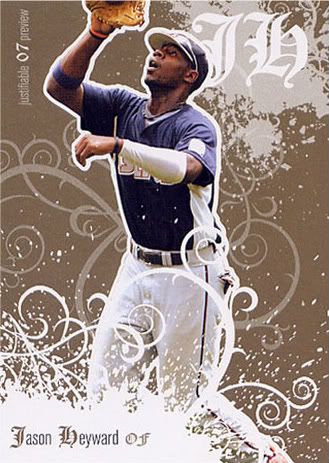 Covering the Olympics in Vancouver will always rate among the best times of my life, but you know me: I am so ready to write about baseball again. Let's ease back into it with an oversized spring training edition of Random Lists of Five . . .
Five best teams in 2010:
1. Yankees. Love the Javier Vazquez pickup, and not only because he'll remind us of October 2004 every time he takes the mound in pinstripes.
2. Phillies. Still don't get the supposed logic of the Cliff Lee deal.
3. Red Sox. They'll hit. Relax.
4. Rays. Ben Zobrist was fourth in the AL in adjusted OPS last season. No, that is not supposed to say "Evan Longoria."
5. Cardinals. Pujols and Holliday, Carpenter and Wainwright . . .
Five worst teams in 2010:
1. Padres. Adrian Gonzalez led the NL with 119 walks last season. He should have that many by the All-Star break with this putrid non-supporting cast.
2. Pirates. But Andrew McCutchen and Pedro Alvarez offer glimmers of hope.
3. Nationals. But Strasburg and Zimmerman is a fine place to start.
4. Indians. This is the year Travis Hafner stays healthy. Uh-huh.
5. Blue Jays. The MLB Network was touting Ricky Romero as the ace the other day. That's really all you need to know.
Five best prospects according to Baseball America in 2000:
1. Rick Ankiel, lhp, Cardinals. Most similar pitchers according to Baseball Reference include Clayton Kershaw and Rick Porcello, which tells you how good he was and how young he was.
2. Pat Burrell, 1b/of, Phillies. His similarities include Roger Maris, Danny Tartabull, Jesse Barfield, and Matt Stairs. An eclectic and yet appropriate group.
3. Corey Patterson, of, Cubs. His similarities include Mike Devereaux, Gerald "Ice" Williams, and Weak-Hittin' Mark Whiten.
4. Vernon Wells, of, Blue Jays. His similarities include Rondell White, Brian Jordan, and Carl Everett. He really isn't as good as you, me, and J.P. thought, is he?
5. Nick Johnson, 1b, Yankees. His similarities include Geronimo Berroa, Rico Brogna, and Willie Aikens. Also, he just broke his hamate bone in 42 places as I write this, but he's hoping to be ready for a rehab stint in Scranton sometime in 2013. Best of luck to him.
Five best prospects according to Baseball America in 1990:
1. Steve Avery, lhp, Braves. One of my all-time favorite pitchers (I was a Braves bandwagoneer in the early '90s) despite the lingering sense of What Might Have Been.
2. Ben McDonald, rhp, Orioles. The evolution of the phenom: McDonald, Prior, Strasburg.
3. John Olerud, 1b/lhp, Blue Jays. As far as I know, he's still sitting on the Sox bench wearing his trust all-purpose safety helmet and patiently waiting for Tito to give him some of Millar's at-bats.
4. Juan Gonzalez, of, Rangers. 434 homers, two AL MVP awards, and yet in a certain way, a waste of talent.
5. Sandy Alomar Jr., c, Indians. Still can't believe his career lasted longer than his brother's. More proof that the tools of ignorance are actually the tools to longevity.
Five best prospects according to Baseball America in 2005:
1. Joe Mauer, c, Twins. Scouts always said he'd hit for power. Last year, he finally did. The question now is what is his ceiling?
2. Felix Hernandez, rhp, Mariners. In the argument as baseball's premier pitcher.
3. Delmon Young, of, Devil Rays. Had nine homers and an .825 OPS in the second half last year, and he is just 24.
4. Ian Stewart, 3b, Rockies. 25 homers last year while taking over for the ghost of Garrett Atkins.
5. Joel Guzman, ss, Dodgers. A 6-foot-5-inch, 245-pound El Busto. Split last year between Double A and Triple A in the Nats system.
Five rookies who will make a major impact in 2010:
1. Jason Heyward, OF, Braves. Bobby Cox supposedly kept him in camp for an extended stay last year just because he liked watching him play so much. This year, he'll get a much more prolonged look; the Dave Winfield clone is winning admirers and is going to stick at age 20.
2. Carlos Santana, C, Indians. Kudos to Cleveland for developing the next Victor Martinez so soon after dealing the original. I like Lou Marson too, but he won't hold off Santana for long. To think they got him for Casey Blake.
3. Neftali Feliz, RHP, Rangers. I hope the Rangers start him, just to see how that 0.67 relief WHIP translates. But here's a reasonable argument for caution.
4. Steven Strasburg, RHP, Expos. Frankly, it doesn't matter if he throws a big-league pitch in 2010. His mere presence gives the Nats legitimacy for the first time since they abandoned Montreal.
5. Brian Matusz, LHP, Orioles. In eight starts, he averaged 7.7 strikeouts per nine innings last season.
Five prospects in the 2010 Baseball America Prospects Handbook who deserve to make it on their names alone:
1. Stolmy Pimentel, RHP, Red Sox.
2. Graham Stoneburner, RHP, Yankees.
3. Al Alburquerque, RHP, Rockies. Gotta be Bugs Bunny's favorite pitcher.
4. Maverick Lasker, RHP, Brewers. We're just going to go ahead and assume his parents were huge "Top Gun" fans.
5. Antonio Bastardo, LHP, Phillies. He is one magnificent . . .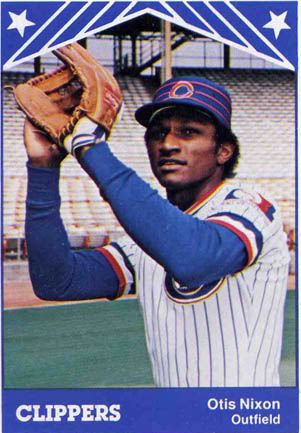 Five 1983 Columbus Clippers (not including Rex Hudler):
1. Steve "Bye-Bye" Balboni. His age 28 comp? Sam Horn. Yup, seems about right.
2. Butch Hobson. Speaking of Sam Horn, the Sons of has a thread going on the Best Third Base Season in Sox history. Forget Boggs, Rico, and Malzone. Gimme Clell '77.
3. Otis Nixon. My man stole 94 bases for this team.
4. Rowland Office. No truth to the urban legend that he was brought in to make Otis feel better about himself.
5. Don Mattingly. A Hall of Fame lock from 1984-87. A high-priced Pete O'Brien at the end.
Five players poised to make the leap to stardom:
1. Jay Bruce, RF, Reds. I suppose this makes me a hypocrite, since, like Granderson, he can't touch lefties. Then again, he's six years younger than Granderson, so there's still time to learn for one of them.
2. Tommy Hanson, RHP, Braves. His sling-it delivery makes one wonder if he's a visit to Dr. James Andrews waiting to happen, but man, he's going to be fun while he lasts.
3. Matt Wieters, C, Orioles. A .765 OPS in the second half, an .839 OPS the last month. The only AL catchers I'd rather have in fantasy leagues are Mauer and VMart.
4. Clayton Kershaw, LHP, Dodgers. A 2.79 ERA, 1.22 WHIP, and 9.7 K/9 rate at age 21.
5. Adam Jones, CF, Orioles. He even looks like Eric Davis.
Five best defensive center fielders I've seen play for the Sox, in order:
1. Fred Lynn. For a guy who supposedly wasn't tough, he sure ran into a lot of walls.
2. Darren Lewis. Bernie Williams stole his Gold Glove in '98.
3. Ellis Burks. Got combat pay for playing alongside kamikaze Greenwell.
4. Otis Nixon. If only for one year, 1994.
5. Coco Crisp. I've never seen a CF have as spectacular a season as he did in 2007.
The top five players in NL Rookie of the Year voting in 1986, Jamie Moyer's rookie season:
1. Todd Worrell. Retired after 1997 season.
2. Robby Thompson. Retired after 1996 season.
3. Kevin Mitchell Retired after the 1998 season.
4. Charlie Kerfeld. Retired after the 1990 season.
5. Will Clark. The Thrill was gone after the 2000 season.
(Moyer did not receive a vote. Barry Bonds was sixth, and Barry Larkin tied for seventh.)
Five players who will disappoint in 2010:
1. Curtis Granderson, Yankees: He's a platoon player with a .270 career OBP against lefties. I'm curious if the Yankees realize this.
2. Brad Lidge, Phillies. How many wins will he blow for Halladay and Hamels before June? I cannot believe he's set to enter this season as the closer.
3. Josh Hamilton, Rangers. The injuries are getting an early start this season.
4. Jake Peavy, White Sox. I know he pitched relatively well after coming over from the Padres. But he's going to miss that ballpark and that league eventually.
5. Grady Sizemore, Indians. Averages the last four years -- .290, .277, .268, .248.
Five players who are D-U-N:
1. Garrett Atkins, Orioles. Slugged -- and we use that term loosely -- .342 last season.
2. Jason Varitek, Red Sox. Tito is going to play him about twice more per week than he should, isn't he? Dammit all.
3. Edgar Renteria, Giants.
4. Jermaine Dye, free agent. He hit .179 after the break last season.
5. Garret Anderson, Dodgers. He's Troy O'Leary circa 2003.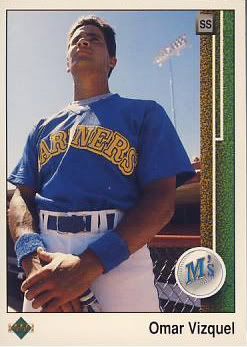 Five active players who debuted in the '80s:
1. Ken Griffey Jr. I'm not officially old until he retires. So there.
2. Omar Vizquel.
3. Jamie Moyer. How long has he been around? When he made his MLB debut, I was 17. And I don't even remember being 17.
4. Gary Sheffield. A slight cop-out since he's currently unemployed . . .
5. John Smoltz. . . . as is Smoltzie. But they'll both find work, right?
Five players who really should start getting old any day now:
1. Derek Jeter, Yankees. At age 35, he tied his highest adjusted OPS (132) since 1999. It can't happen again.
2. Jorge Posada, Yankees. At age 37, he had his second-highest slugging percentage (.522) since 2000. It can't happen again.
3. Andy Pettitte, Yankees. At age 37, he had his lowest H/9 (8.9) and WHIP (1.382) since 2004. It can't happen again.
4. Chan Ho Park, Yankees. At age 36, he struck out 52 with a 1.18 WHIP in 50 relief innings. It can't happen again.
5. Mariano Rivera, Yankees. At age 39, he had an ERA below 2.00 for the ninth time in his career. And it will happen again, because we've come to the indisputable conclusion that he is not a mortal, but a machine created by an evil Steinbrenner toady -- possibly a young Randy Levine -- in a back room of a Cleveland shipyard in 1969. And if you think that's foolish, well, give me a better explanation for his never-ending one-pitch dominance. I'm waiting.
Five players drafted but unsigned by the Red Sox during the Theo Era:
1. Jason Castro, C, 45th round, 2005. He should be the Astros' starting catcher this season.
2. Beau Mills, 1B, 44th round, 2004. Son of Millsy has much more power than his old man did.
3. Pedro Alvarez, 1B, 14th round, 2005. The future of the Pirates. (Yes, they have a future.)
4. Matt LaPorta, 1B, 14th round, 2006. Battling Son of Millsy to be rated the top future DH in the Indians' system.
5. Mike Yastrzemski, OF, 36th round, 2009.
Five baseball Twitter feeds (players/managers division):
1. Mark Teahen.
2. Jason Heyward. A phenom worth following.
3. Ozzie Guillen. I give him until June until Selig makes him stop Tweeting. Make it May. A sample: Today is the birthday of one of my favorite people ever frank you are the best happy birthday my great friend and is not thomas.
4. Collin Balester. I was pretty much unaware of the young Nats pitcher until I started following his quirky tweets. Now the avid mustache farmer is pretty easy to root for.
5. C.J. Wilson. Rangers lefty is easily the best and brightest among ballplaying tweeters.
Five probable future Hall of Famers, though some may not realize it now:
1. Chipper Jones. Larry Jr. is a lock.
2. Omar Vizquel. In 1993, the Mariners traded him to Cleveland for Felix Fermin, Reggie Jefferson, and cash. Hopefully, they at least got something useful with the cash.
3. Jim Thome. 564 home runs, and his .964 OPS is 20th-best all time.
4. Trevor Hoffman. The all-time saves leader and incredibly consistent.
5. Jorge Posada. Don't laugh, Mr. Burnett. Five championships for the high profile team, 243 home runs and counting, five Silver Sluggers, and two top-six MVP finishes. Still skeptical? Here's a pretty compelling case.
About Touching All The Bases
| | |
| --- | --- |
| | Irreverence and insight from Chad Finn, a Globe/Boston.com sports writer and media columnist. A winner of several national and regional writing awards, he is the founder and sole contributor to the TATB blog, which launched in December 2004. Yes, he realizes how lucky he is. |
Tweets by @GlobeChadFinn
browse this blog
by category
The best of Touching All The Bases