Posted by Chad Finn, Globe Staff
January 8, 2010 08:44 PM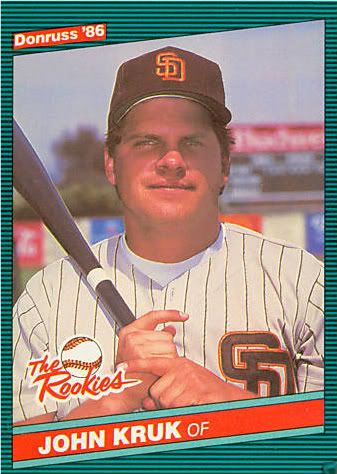 My apologies for leaving a crucial question unanswered in today's media column:
No, ESPN's pioneering foray into 3-D television does not mean the likes of John Kruk and Stuart Scott will appear as if they are standing in our living rooms while they deliver their unique brand of wit and wisdom.
For now, ESPN intends to utilize the technology to enhance game coverage, not for "SportsCenter" and those type of programs.
The possibility exists, however, that some evening in the near future, we'll be watching "Baseball Tonight" when all of a sudden Kruk will pause in the middle of one of his trademark homespun baseball inanities, reach out from the screen in all of his 3-D glory, and appear with frightening clarity to help himself to our bowl of popcorn. And probably our drink, too.
Such technological advances will continue to haunt our dreams.
About Touching All The Bases
| | |
| --- | --- |
| | Irreverence and insight from Chad Finn, a Globe/Boston.com sports writer and media columnist. A winner of several national and regional writing awards, he is the founder and sole contributor to the TATB blog, which launched in December 2004. Yes, he realizes how lucky he is. |
Tweets by @GlobeChadFinn
browse this blog
by category
The best of Touching All The Bases