Posted by Chad Finn, Globe Staff
January 28, 2010 01:06 AM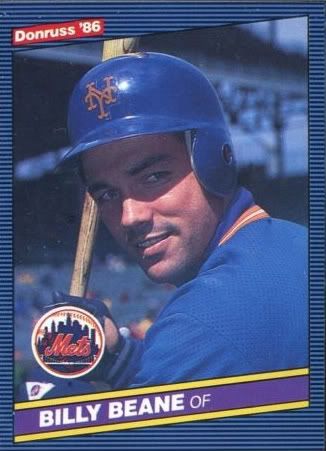 Billy Beane has had to endure a certain amount of backlash from the habitually cranky old-school media the past few seasons as his A's have struggled and the Hudson-Mulder-Zito glory days have faded in the rear-view mirror.
Actually, maybe "endure" isn't the right word, given that Beane doesn't seem to particularly care about how he's perceived by sportswriters. (Nor should he.) But there is an element of mean-spirited giddiness among those who didn't much approve of him being awarded the "smartest man in baseball" title belt after the success of Michael Lewis's "Moneyball." Not coincidentally, those who dismiss or discredit Beane typically tend to be the same shortsighted wretches who believe the book's theme is about acquiring players who walk a lot. Must be easier to pick at the perceived smartest guy in the room and cheer for his comeuppance than it is to open your own mind and overcome those preconceived notions.
Anyway, that extremely timely rant about a seven-year-old book is my roundabout way of saying I was fascinated by Beane's signing of gifted but scarred righthander Ben Sheets to a one-year, $10 million contract Tuesday. At its core, ''Moneyball'' is about finding value and exploiting inefficiencies in the marketplace. If Sheets stays healthy -- I know, big "if," since the 31-year-old didn't throw a pitch last season as he rehabbed his reconstructed right elbow -- he could provide tremendous value to the A's in a couple of ways: as a top-of-the-rotation starter on a promising young staff, or as trade bait to a contender at the July 31 deadline should the A's stumble.
Signing a repaired Ben Sheets for one season at a lucrative but not unreasonable salary struck me as a typically shrewd Beane move -- slightly risky, sure, but capable of providing a healthy jackpot. This particular habitually cranky sportswriter is hoping Oakland is rewarded with the latter.
While we're at it, let's talk about a couple of other intriguing pairings of player and team over the last few days . . .
* * *
Rick Ankiel, OF, Royals
You probably don't require a rehash of all the peaks and valleys of the pitcher-turned-outfielder's dramatic and fascinating career, so let's keep it simple and put it this way:
Ankiel is 30 years old, and we're still not entirely sure what his ceiling is as an offensive player.
In his second full big-league season -- that is, his second big-league season as an outfielder -- last year, he was, to be blunt, brutal, hitting 11 homers in 404 plate appearances, batting .238, reaching base at a Crespoian .295 clip, whiffing 99 times, and finishing with an adjusted OPS of 76. By comparison, Jason Varitek's OPS+ was 80.
Rough year, and quite a comedown from his 2008 season, when Ankiel clubbed 25 homers and had a .506 slugging percentage in a performance that was both redemptive and a breakthrough. But then, he had something of an excuse last year -- it's tough to be a productive hitter when your bones have been rattled by a high-speed, head-first collision with an outfield wall, which happened to Ankiel in May. He gets a mulligan from this address.
I'd like this signing by the Royals from an entertainment perspective if nothing else. I watched all but one or two of Zack Greinke's starts last season via the MLB package, and no offense to Yuniesky Betancourt and the fellas, but let's just say it was easy to turn my attention elsewhere when the Royals were at the plate.
If nothing else, Ankiel is a compelling player, and one who should play an aggressive center field, show off that blessed/cursed left arm every now and then, and hit righthanded pitching well enough to justify his place in the lineup. Though, come to think of it, I wouldn't put it past Dayton Moore to pencil him in as the No. 2 starter, either.
(You got me. I already broke out that line on Twitter, where I seem to use up all of my good 140-characters-or-less jokes. Well, I think they're good jokes.)
* * *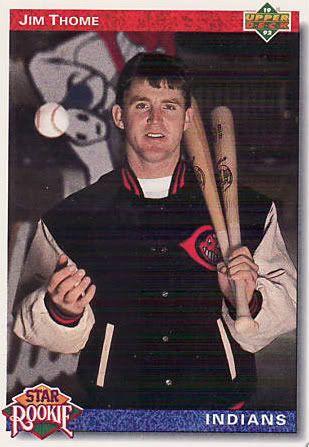 Jim Thome, DH, Twins
I love-love-love this move for Minnesota, and not just because I've been an unabashed Thome fanboy since he was playing third base, drawing George Brett comparisons, and inexplicably toting around two bats and a letterman's jacket to photo shoots.
Though he'll turn 40 in August and his batting average has dipped into the .240s in each of the past two seasons, he's still a dangerous hitter who, like David Ortiz, mauls mediocre pitching. That may not serve a team well against the Greinkes and Verlanders and the rest of the elite, but over 162 games, Thome, a classic Three True Outcomes hitter whose skills thus far have resisted rapid erosion, is going to do his part to power up a Minnesota offense that was ninth in the AL in homers last season.
Curiously, the Twins are downplaying his arrival, saying that Thome will play a limited role, with Jason Kubel at DH and Delmon Young, Denard Span, and Michael Cuddyer in the outfield. Conventionally, that makes some sense: His presence in the everyday lineup would make the Twins lefty-heavy in the heart of their order with Joe Mauer, Justin Morneau, and Kubel all swinging from that side of the plate.
But . . . if Thome proves this spring that he's roughly the same hitter who bashed 23 homers with an .847 OPS last season, Ron Gardenhire must give in to the temptation to sit Young -- the Wes Schulmerich of his time -- and move Kubel to left pretty much whenever the Twins face righthanding pitching. Yeah, maybe Kubel's a knee injury waiting to happen in left field, but he's not much worse than the oft-indifferent Young, and getting Thome's still-productive bat in the lineup on a regular basis will make the shuffle worth the risk.
* * *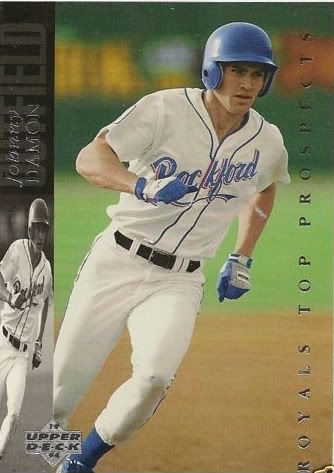 Johnny Damon, LF . . . um, any takers? Hello?
Remember those What Would Johnny Damon do t-shirts that were popular at Fenway during his follicly-endowed heyday with the Sox? Of course you do -- it's your dish rag now.
Well, four seasons, one leap to the dark side, one spirit-neutering haircut, one more championship, and $52 million later, the question has changed for the 36-year-old Ramen-armed outfielder:
What Is Johnny Damon Going To Do?
For those of us who are skeptical of every claim the Yankees make, today's news that they had signed 35-year-old veteran outfielder Randy Winn for $2 million -- effectively ending Damon's memorable run in the Bronx -- managed to come as a surprise. Who knew that they really do have a budget, and will even stick to it from time to time?
There is no other explanation for lowballing Damon, who was offered two years and $14 million by the Bombers in December, then apparently received a reduced, take-it-or-leave-it offer in recent days. Yes, he's a flawed player -- you might recall that he once had a throw cut off by his left fielder, and the former center fielder's range has decreased to the point that he had a -9.2 UZR next season in left field. Given the reckless disregard for his physical well-being with which he has always played, his body could decide it can no longer stand up to the grind of major league baseball at any time. The argument can be made that the Yankees are letting him go at just the right hour.
But as a Red Sox fan, man, you sure do have to be glad to see him go. You must exhaling at the thought that Sox pitchers won't have to deal with that relentless Damon/Jeter 1-2 combo at the top of the order from now on. I'm glad that he'll no longer be in pinstripes to make the heady or clutch play when they need it, whether it's a well-placed home run in that Williamsport-replica ballpark the Yankees call home or instinctively taking an extra, unattended base in a pivotal World Series moment. I'm glad he'll be someone else's bargain, the Bobby Abreu of this offseason. The Yankees got what the paid for and then some when they signed Damon after the 2005 season. I'm thrilled they've decided that all he gave them is no longer worth the price.
I suppose Damon -- and his agent, Scott Boras -- could be at fault for the apparent breakup. Damon has made $98 million in his career. He's an ideal fit in New York on the field and off. He should be self-aware enough to realize that he's going to dearly miss the heat of the Boston-New York rivalry after seeing it from both sides -- four here and four there -- for the past eight seasons. Would it have been such a blow to his pride -- or his wallet -- to stay for a little less pay?
Given Damon's admirable competitiveness, I can't imagine a few extra million will make his supposed possible destinations -- Oakland, Tampa Bay, Detroit, maybe San Francisco, hell, even Atlanta, where could be reunited with another lovable and clutch goof from the 2004 Red Sox, Derek Lowe -- worth leaving another situation that was ideal for him in every way.
About Touching All The Bases
| | |
| --- | --- |
| | Irreverence and insight from Chad Finn, a Globe/Boston.com sports writer and media columnist. A winner of several national and regional writing awards, he is the founder and sole contributor to the TATB blog, which launched in December 2004. Yes, he realizes how lucky he is. |
Tweets by @GlobeChadFinn
browse this blog
by category
The best of Touching All The Bases