Posted by Chad Finn, Globe Staff
December 18, 2009 06:28 PM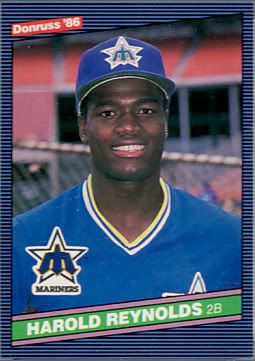 Here's the link to this week's media column, the result of chats with MLB Network personalities Harold Reynolds and Hazel Mae regarding their employer's remarkable first year on the air. To say I was effusive with the praise is probably akin to saying Hawk Harrelson kind of likes the White Sox, but hey, it's the truth as I see it. It's my favorite new channel since discovering HBO was part of my family's cable package when I was 15.
Even as I'm pecking this out, I'm watching Tony La Russa leave in Britt Burns for 9 1/3 innings (and 150 pitches!) during Game 4 of the 1983 ALCS. Times have changed; must have been the pre-genius La Russa. Nowadays, he would require eight relievers to get that deep into a ball game.
As you might have figured, this week's column was particularly fun to write. The relationship between Mae and Sox fans from her four years at NESN is still one of mutual and apparently genuine admiration. And the personable Reynolds certainly has landed on his feet after his controversial departure from ESPN in 2006. Ultimately, it may have been a blessing. The MLB Network's casual format suits him more than the make-a-quick-point-then-look-puzzled-as-Kruk-sputters-nonsense approach on "Baseball Tonight." He's better now than he was then, and his venue is better as well.
I didn't use it in the column, but Reynolds is predictably ecstatic about the recent news that Peter Gammons will join the network. Reynolds and Gammons worked together at ESPN for 11 years (1996-2006) on "Baseball Tonight." But Reynolds says they've been friends far longer; he recalls first meeting Gammons while he was playing Double A ball for the Lynn Sailors in 1982.
"Of course, you know Peter -- he remembers it better than I do," Reynolds said with a laugh. "He was working at the Globe then and had come over to watch us because he knew everything about the minors and had heard we had some pretty good talent down there that year, which we did. I brought that up with him in a conversation not long ago, and he rattles it all off: 'Oh, that was a great team, a major-league infield. You had Alvin Davis at first, and you at second, Spike Owen at short, and Jimmy Presley at third. You made this great diving play near the bag' . . . Peter's unreal. He's got a mind like an elephant."
In a semi-related note, while I was I was looking up that 1982 Lynn team on The Baseball Cube (an underrated resource where it's very easy to get lost for a half-hour looking up random minor-league info), I happened to stumble upon the batting and pitching leaders in the Eastern League that season. Given certain Red Sox developments this week, I thought the name of the league leader in wins was pleasantly eerie. (Ah, if only he had pitched for Erie.)
About Touching All The Bases
| | |
| --- | --- |
| | Irreverence and insight from Chad Finn, a Globe/Boston.com sports writer and media columnist. A winner of several national and regional writing awards, he is the founder and sole contributor to the TATB blog, which launched in December 2004. Yes, he realizes how lucky he is. |
Tweets by @GlobeChadFinn
browse this blog
by category
The best of Touching All The Bases