Posted by Chad Finn, Globe Staff
November 24, 2009 05:58 PM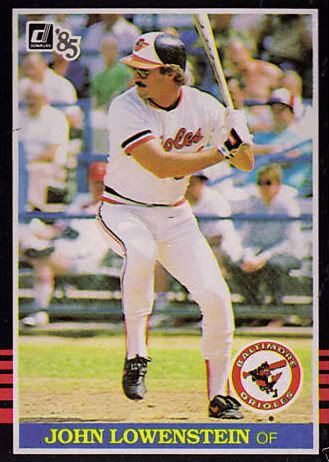 I begin this endeavor today well aware that I will eventually regard it as a baseball writer's foolish exercise in embarrassment and humiliation. Should you stumble upon this midsummer, no doubt you will feel the urge to point and laugh in my general direction.
Yes, once again, I am going to attempt to predict the Red Sox' 2010 Opening Day 25-man roster . . . in November. Two days before Thanksgiving. Thirteen weeks before pitchers and catchers report.
The last time I did such a thing, pretty much three years ago to this day, it went about as well as you would expect.
I projected that the Sox would trade Kevin Youkilis and Manny Ramirez, praised Bryce Cox as someone who might help immediately (he spent last season at Portland and his next major league pitch will be his first), ripped J.D. Drew, and compared Dustin Pedroia to -- and I'm being too honest for my own good at this point -- Brent Abernathy. Yes, this Brent Abernathy. Hey, Tito wasn't sold on Pedey either, you know.
Coincidentally enough, in 2006, I speculated that they would deal for none other than Adrian Gonzalez. (Does anyone recall a Manny-to-the-Padres rumor circa that time?) Three years later, I'm still waiting for it to happen. Three years later, I'm still predicting that it will . . . because dammit, it should.
Oh, common sense suggests the Sox won't pull off anything huge this offseason, what with the steep exchange rates for Gonzalez and Seattle ace Felix Hernandez, as well as a remarkably unappealing free agent class.
Then again, no one with any common sense tries to project the roster six months before the first game.
But it is fun to consider, and hey, anything to throw a couple of extra logs on the hot stove. So with lots of consideration and research (really), a healthy dose of wishful thinking, and the help of my not-so-trusty Magic Eight-Ball, here's my best effort . . .
LINEUP
1. Jacoby Ellsbury, CF. There certainly is every expectation that he'll be back for his third full season at age 26 . . . but parting with him in a deal for Gonzalez and signing Mike Cameron for a year or two wouldn't be the craziest idea ever floated, would it?
2. Dustin Pedroia, 2B. I suspect his performance last year (.296/.371/.447) will represent his typical season, and given all that he provides, there's absolutely nothing wrong with that. It's OK to admit the MVP award was a bit serendipitous.
3. Adrian Gonzalez, 1B. I've explained my feelings on this before, and nothing has changed: It is going to take a bounty of riches to get Gonzalez from the Padres, in part because he is a wonderful, underpaid player in the heart of his prime, and in part because new Padres GM Jed Hoyer probably has as much familiarity with the Red Sox farm system as anyone not named Theo Epstein. But I'll shout it again: He is worth it. Give them Clay Buchholz, Ryan Westmoreland, Casey Kelly, and another SoxProspects.com favorite or two, and do not look back.
4. Kevin Youkilis, 3B. Defensively, he's an excellent first baseman and merely a good third baseman . . . yet with Youk at third, the Gold Glove-winning Gonzalez at first, and Mike Lowell a pleasant memory, the Sox are a much better team offensively and defensively.
5. Victor Martinez, C. Glad to see he got a cursory vote in the AL MVP race, because the only disappointing aspect about his time with the Red Sox thus far is that he hasn't figured out a way to clone himself.
6. David Ortiz, DH. Is it too much to ask from Papi in 2010 for last year's production (28 homers, 99 RBIs) with a 30-point hike in batting average and more consistency? Given his .866 OPS in the second half, I don't think it is.
7. J.D. Drew, RF. I'm a J.D. convert -- do I need to get Theo to cite his OPS again for you non-believers? -- and I like him even better when he saves his surgeries for the offseason.
8. Jeremy Hermida/Xavier Nady, LF. Obviously, I don't think Bay is coming back, though the odds are probably close to 50-50 and I do hope I'm wrong. It just seems to me that he's going to get five years and $80 million somewhere -- from Arte Moreno, perhaps? -- and the Sox are not going to be willing to make that kind of commitment to a 31-year-old player whose value is primarily tied up in his power. Nady, 30, is an interesting sleeper coming off his elbow injury; he had a .919 OPS for the '08 Pirates before being dealt near midseason to the Yankees. His teammate, some guy named Bay, was at .894 before he too was traded.
9. Alex Gonzalez, SS. There are some pretty wild rumors about the options the Sox are considering a short, such as signing off-the-charts defender Adrian Beltre to play there (bad idea) or picking up an Orlando Hudson-type and moving Pedroia back to his original position (worse idea). I refuse to believe they're going to sign Marco Scutaro, who will be 35 and coming off the one above-average year of his career, especially since he's a Type A free agent. Unless they surprise us and decide someone like Orlando Cabrera is worth a one-year stopgap, you have to figure Gonzalez will return at a discounted rate, even if Francona did candidly suggest in a recent interview that he's skeptical of what "Gonzi" can provide offensively.
STARTING ROTATION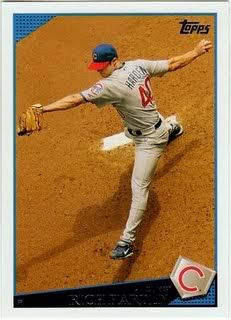 LHP Jon Lester. As untouchable as untouchable gets. Next question.
RHP Josh Beckett. I'm very curious as to what the Sox believe he will be into his early 30s -- remember, there was concern about the condition of his shoulder when they traded for him before the 2006 season, and he does have his share of mysterious injuries. If we start hearing about serious discussions concerning a contract extension, that will be an encouraging hint that they think he will continue to pitch at his borderline-ace level.
RHP Daisuke Matsuzaka. The lesson has been learned. Mark him down for 14-18 mostly aesthetically unpleasing wins.
RHP Rich Harden. I'd rather have Ben Sheets, but I suspect he's heading to Texas. The hard-throwing 27-year-old was relatively healthy last season, making 26 starts for the Cubs (though he pitched just 141 innings), and his strikeout rate (10.9 per nine innings) would have led the NL had he pitched enough innings. That's the kind of guy you take a gamble on.
RHP Tim Wakefield. Until the inevitable injury, then someone from the Bowden/Tazawa/Doubront crew gets a shot. Or would you prefer Paul Byrd, the three-quel? Didn't think so.
BULLPEN
RHP Jonathan Papelbon. A 1.85 ERA, a 1.14 WHIP, 38 saves . . . we should all have such a lousy year. Anyway, next winter is when the real trade rumors will begin.
LHP Hideki Okajima. With his 2.72 career ERA and 1.12 WHIP in three seasons, he'd rank high on the list of the most under-appreciated athletes in Boston. Maybe at the top.
RHP Daniel Bard. Obviously the heir to Papelbon, but the 4.74 ERA and .823 OPS-against in the second half suggest he's not quite ready for the closer's throne.
RHP Kiko Calero. A Type B free agent who at age 34 had a sneaky-great season for the Marlins. But this happens only if Manny Delcarmen is dealt -- perhaps to Florida in a package for Cody Ross or Dan Uggla. I tried to come up with another free agent reliever who might appeal to the Sox, but I saw the names Bobby Howry, Chad Fox, Alan Embree, and Brandon Lyon on the list, flashed back to April '03, and two hours later, woke up in a pool of sweat and tears.
RHP Ramon Ramirez: He had his Wasdin moments, giving up seven homers in a bullpen-high 69.2 innings, but with a 2.84 ERA and a 165 adjusted ERA, he was essentially everything the Sox thought they were getting when they swiped him from the Royals for Coco Crisp. His reputation was that he was death on lefties, but he held righthanders to a .623 OPS and one home run in 127 plate appearances.
RHP Takashi Saito. His WHIP the last three seasons: 0.71, 1.19, 1.35. And he'll be 40 in February. On the other hand, he had a 1.08 ERA and a .638 OPS-against in the second half, he wants to be back, and the Sox seem to want him back.
LHP Dustin Richardson. This has the chance to be the 2010 version of my Bryce Cox prediction. The tall southpaw had outstanding strikeout numbers in Double A and Triple A last season (97 in 74 innings), but he's a rarity among lefties in that he lacks decent breaking stuff and his command comes and goes. Have to figure he'll get a Decent crack at a bullpen job unless Lowell is dealt for a lefty. I can't see the Sox signing Mike Gonzalez since he's a Type A.
BENCH
C Jason Varitek. Please, Tito, resist the urge to overplay him. Meaning more than once a week. Twice at the most. No, make it once.
LF Nady/Hermida. Nady has a career .854 OPS against lefties. Hermida has a career .792 OPS against righties. Gary Roenicke had a career .816 OPS against lefties. John Lowenstein had a career .764 OPS against righthanders. Did I mention the MLB Network has been showing the 1979 World Series a lot lately?
SS Jed Lowrie. I know, they want him to play and prove his health at Pawtucket. But Nick Green probably won't be back, the free agent market is pathetic -- I almost talked myself into Bobby "I Think I Broke It" Crosby at this spot -- and if he's healthy, there's probably no more promising option than Lowrie.
INF/OF acquired in a deal for Lowell and/or Delcarmen: Hey, it took me to the 25th man to come up with my first cop-out. That's pretty good for me. There are few free agent options that look like a decent fit -- Nomahhhh!!! No? They apparently have some interest in Rick Ankiel, who is mildly intriguing despite a .672 OPS last season at age 29. And I bet Ryan Kalish has a role with this team -- perhaps a meaningful one -- before the summer breeze is gone. Wouldn't mind a second year of the Rocco Baldelli experience, either.
FOOTNOTES, EXPLANATIONS, AND PREEMPTIVE EXCUSES

I know there's a lot of talk about the Sox making a hard push for Roy Halladay, but I just can't see it happening unless they're convinced he'll sign an extension for less than he might command on the open market. The cost in terms of talent, particularly because the Sox are a division rival and new Jays GM Alex Anthopoulos has to get this right, will be steep, and I have a tough time believing Epstein will find the price worthwhile given that Halladay has just one year left on his deal.
I hope the Sox are in on Matt Holliday, but the Yankees' alleged disinterest probably means that roughly a month from now we'll see him trying on pinstripes while Joe Girardi hands his wife a bouquet of flowers picked fresh that morning by Derek Jeter. I thought this assessment of Holliday by Keith Law recently was interesting: "The Red Sox . . . discovered in 2007 -- you can beat Holliday with good velocity, and he'll chase a lot of sliders." He's been around six full years, and I still don't know what to make of him. He's good, but how good?
There has to be one big-name sleeper that the ever-diligent Epstein is targeting. But I've scanned every roster, and I simply cannot come up with a name that hasn't been suggested many times before.
I'll leave the possibility of acquiring Hanley Ramirez or Joe Mauer this offseason to the delusional sports radio daydreamers.
Per the scoop from Peter Abraham, Aroldis Chapman dumped his original agent in favor of the Hendricks Brothers (or Jimi and Elrod, as Gammons famously called them). They are, of course, Roger Clemens's longtime representatives, and they also rep Joba Chamberlain, who I'm pretty sure is the spawn of Roger and Mindy McCready. (Trust me, the math works.) That's a big enough clue to me that any pursuit of the hardthrowing lefthander by the Red Sox is going to result in a similar outcome to the Jose Contreras debacle in December 2002. Chapman will be Yankee. Here's hoping he's the Cuban Kei Igawa.
This is about a former Red Sox rather than someone who may become one in the next couple of months, but I did think it interesting that Law has Joel Piniero fourth -- fourth -- on his list of the top 50 free agents. If that ranking for a classic Dave Duncan reclamation project doesn't tell you how thin this free agent class is . . .
I'd like to consider Casey Kotchman as a prime candidate for the Sox bench -- I still think he'll be a consistent .300 hitter with 20-plus homers someday -- but the hunch is that he will be included should the Sox make a blockbuster deal for a corner infielder. Such as with, oh, San Diego.
I probably should give the rumors that the Red Sox are genuinely interested in Beltre more credence than I am. I just can't get past that .304 on-base percentage last season.
You know, I think I could talk myself into Miguel Cabrera, despite that his most eye-popping number last season was the .26 he reportedly registered on the breathalyzer the night he was arrested after an altercation with his wife 13 hours before a crucial game for the Tigers in October. His talent is undeniable -- his most similar players through age 26 include Ken Griffey Jr., Albert Pujols, Mickey Mantle, Hank Aaron, Al Kaline and Frank Robinson. But given the way his '09 season ended, his apparent lack of interest in conditioning, and his salaries for the next six seasons (2010: $20 million; '11: $20 million; '12: $21 million; '13: $21 million; '14:$22 million, '15: $22 million), risks don't get much bigger.

OK, enough of my conjecture and fantasy. Hit me with your 25-man Opening Day roster in the comments.

You're not allowed to make fun of mine if you don't.

About Touching All The Bases
| | |
| --- | --- |
| | Irreverence and insight from Chad Finn, a Globe/Boston.com sports writer and media columnist. A winner of several national and regional writing awards, he is the founder and sole contributor to the TATB blog, which launched in December 2004. Yes, he realizes how lucky he is. |
Tweets by @GlobeChadFinn
browse this blog
by category
The best of Touching All The Bases