Posted by Chad Finn, Globe Staff
November 8, 2009 09:33 PM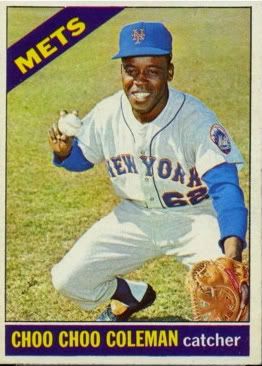 You're not going to believe this, but I swear it's as accurate as the suggestion that Jay-Z looks like Dwight Gooden's stunt double:
The hot-off-the-presses 2010 Bill James Handbook, which I'm holding in my dirty paws right now, projects the recently crowned World Champions to, well, stink next year, collapsing so grotesquely that they'll finish -- get this -- 39-123. Yup, the 2010 Yankees will be the butt of jokes even for the 1962 Mets.
True story. Mark Teixeira will mysteriously morph into the new Marv Throneberry, 38-year-old Jorge Posada will channel Choo Choo Coleman, and Derek Jeter's collapse will be so sudden and severe that he'll catch himself wondering how Elio Chacon made it look so easy.
Most improbably of all, Mariano Rivera will actually get old.
(Waiting . . .)
(Savoring the daydream. . .)
(Waiting one more beat . . .)
Oh, all right, I made that up. The folks at Baseball Info Solutions, the numbers-crunching masterminds behind the Handbook, don't even do standings projections, at least in a conventional manner. But for a Sox fan, it was fun to ponder, and certainly better than the reality:
These Yankees are a beast, having gone 94-44 after a slow start to breeze to a championship that we all suspected might be inevitable once their lineup featuring seven present or future All-Stars got rolling in midsummer. That 8-0 start for the Sox against their rival feels like seasons ago.
Credit from this corner is a few days overdue, so here goes: Congratulations to the Yankees and their obnox . . .er, loyal fans. The best team won, and we'll never complain too loudly when that happens, even if there is absolutely no denying that they are the best team money could buy. Guess it was Giambi and Mussina's fault after all.
(You know, re-reading that, it really wasn't as gracious as it sounded in my head.)
Anyway, back to the point -- and yes, there is one today. As I mentioned, the annual Bill James Handbook is out, and it's arrival in the mailbox and the immediate aftermath is one of the finest hours -- make that roughly three of the finest hours -- in a baseball nerdle's year. There is one small disappointment this year -- James has moved one of my favorite features, the always insightful "Young Player Index" from this book to The Bill James Gold Mine, which I'm sure I'll also pick up. Nevertheless, the book is a treasure trove of fascinating insight and data, and this remains perhaps my favorite recurring columns to write each year.
Let's start out the way we always do -- with a look at some of the Handbook's projections for Sox hitters and pitchers in 2010. For the fun of it -- and for some perspective -- we're also including last year's projections, as well each player's actual 2009 numbers.
SELECTED RED SOX HITTERS . . .
David Ortiz
2009 BJH projection: .288 average, 37 homers, 119 RBIs, .966 OPS
2009 reality: .238, 28, 99, .794
2010 BJH projection: .264, 29, 99, .887
Jacoby Ellsbury
2009 BJH projection: .302, 9, 53, .783
2009 reality: .301, 8, 60, .770
2010 BJH projection: .302, 9, 62, .780
Dustin Pedroia
2009 BJH projection: .315, 15, 78, .848
2009 reality: .296, 15, 72, .819
2010 BJH projection: .307, 15, 75, .843
Jason Bay
2009 BJH projection: .280, 30, 102, .881
2009 reality: .267, 36, 119, .921
2010 BJH projection: .268, 32, 103, .878
Jason Varitek
2009 BJH projection: .238, 13, 52, .726
2009 reality: .209, 14, 51, .703
2010 BJH projection: .229, 9, 34, .720
Mike Lowell
2009 BJH projection: .277, 16, 75, .791
2009 reality: .290, 17, 75, .811
2010 BJH projection: .278, 19, 84, .795
Jeremy Hermida
2009 BJH projection: .275, 20, 72, .822
2009 reality: .259, 13, 47, .740
2010 BJH projection: .267, 20, 73, .796
. . . AND A FEW SOX PITCHERS
Josh Beckett
2009 BJH projection: 13 wins, 8 losses, 3.57 ERA, 189 innings
2009 reality: 17-6, 3.86, 212.1 IP
2010 BJH projection: 15-9, 3.62, 221 IP
Jon Lester
2009 BJH projection: 12-11, 4.02, 212 IP
2009 reality: 15-8, 3.41, 203.1 IP
2010 BJH projection: 13-10, 3.84, 206 IP
Daisuke Matsuzaka
2009 BJH projection: 12-8, 3.58, 184 IP
2009 reality: 4-6, 5.76, 59.1 IP
2010 BJH projection: 12-10, 4.02, 190 IP
Clay Buchholz
2009 BJH projection: None. Not enough data from his lost 2008 season, I assume.
2009 reality: 7-4, 4.21, 92 IP
2010 BJH projection: 10-8, 3.91, 161 IP
PROJECTIONS FOR OTHER PERSONS OF INTEREST
Johnny Damon: .278, 17, 70, .786
Adrian Gonzalez: .279, 35, 106, .888
Matt Holliday: .316, 27, 109, .922
Josh Willingham: .260, 25, 78, .845
Hideki Matsui: .282, 23, 88, .842
Manny Ramirez: .296, 30, 101, .943
Pedro Martinez: 6-4, 3.54, 89 IP, 88 Ks
John Smoltz: 3-2, 3.42 ERA, 50 IP
Felix Hernandez: 14-12, 3.37, 235 IP
Roy Halladay: 17-10, 3.23, 240 IP
NOTES SCRIBBLED IN THE MARGINS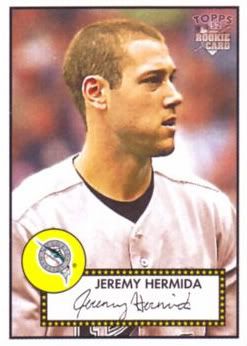 Interesting how the Verducci Effect played out this season -- most notably, how Jon Lester proved an exception, though some of that may have to do with his unusual career path. Lester was the No. 1 candidate for breakdown or regression on this year's list, having thrown 83 more innings in 2008 than during any other season of his career. Yet there he was in 2009, chugging along as a workhorse and legitimate ace for the Red Sox, becoming a more dominant pitcher than he has ever been. He threw seven fewer regular-season innings yet whiffed 73 more batters (225 in 203 innings) than in '08. But that's not to say the Verducci Effect has been proven a myth. No. 2 on the list: Cole Hamels . . . The numbers for Manny and Papi appear to be evidence that the projections are slow to foresee an aging player's slippage or full-out collapse. Give me the under on the suggestion that they'll hit 59 homers between them in '10. . . If Matt Holliday were guaranteed to put up those projected numbers for the Red Sox, I'd have no problem if Theo Epstein opted to throw a nine-figure offer his way. But six full years into his career, I'm still not sure whether his excellent numbers are due to his talent and work ethic or due to playing half of his home games at Coors Field, hitting behind Albert Pujols for a half-season, and so on . . . Might have mentioned this in my chat this week, but Bay, Holliday, and Hideki Matsui are all high on each others' similarity scores on baseball-reference.com. I realize Matsui is several years older than both Holliday and Bay, but I said it before his performance in the World Series: He wouldn't be the worst one- or two-year solution in left field. As Pedro can attest, he's still a heck of a hitter . . . I realize the projections are in line with his usual underachievement, but I still love the Jeremy Hermida deal. He still hasn't entered his prime seasons, he's had some success (albeit inconsistent), he has the talent to be a star (he was the Marlins' top prospect in 2006 -- ahead of Hanley Ramirez -- and was considered so can't-miss that he was the Baseball America Prospect Handbook's cover boy. He is precisely the kind of player you take a gamble on -- a talented kid possibly in need of a change of scenery -- because they payoff could be huge . . . The BJH essentially nailed its '09 projection for Ellsbury, and expects a very similar season again in '10. It's tempting to consider this more evidence that the player we see right now is the player he's going to be through his prime, since he'll be 27 next September and maybe he ain't that young anymore. Don't know about you, but I'm OK with what he is, though I do wish he'd bunt more to utilize those jets . . . If Smoltz has a 3.49 ERA next year, then I'm going to assume the Senior League has been revived.
OTHER BLOOPS AND BLEEDERS
Any value Mike Lowell had last season was tied entirely to his hitting: The Red Sox' third baseman rates as the second-worst baserunner in the American League (congratulations for that dubious honor, Juan Rivera), and ranked as the worst defender at his position in terms of Runs Saved at minus-18. You'll have to buy the book to get both formulas' explanation, but suffice to say that after watching Lowell admirably and gamely trying to play on a surgically repaired hip, we still have no qualms with either of these statistical conclusions.
The Red Sox did not put their gloves to optimal use last season: In the balloting for the "Fielding Bible" awards, in which 10 progressive and knowledgeable voters -- including the admired-around-here likes of Rob Neyer and Joe Posnanski -- pick the best defender at each position in the major leagues. Among Red Sox, Kevin Youkilis was second to Albert Pujols at first base, Dustin Pedroia was fourth at second base, and Jason Bay was 10th among left fielders despite appearing on just four ballots. Also, Varitek was 11th among catchers, one spot and one vote higher than Pudge Rodriguez. Then there are the disses. Alex Gonzalez was 19th at shortstop, receiving one vote (Derek Jeter and Hanley Ramirez were tied for 17th, with three votes each); Jacoby Ellsbury did not collect a single vote in center field; and Lowell did not get even one mercy vote at third.
Manny who? Maybe some of us didn't always notice, but the Red Sox really did have one of the most productive outfields in baseball last season. Jason Bay was tops among AL left fielders in OPS (.925), he was tied for fourth with A-Rod in at-bats per home run (14.8), and tied teammate Victor Martinez for sixth in the AL with a .533 batting average with the bases loaded. We know about Jacoby Ellsbury's feats on the basepaths, but he also led the league in triples (10) and was fourth in singles (143), which 60 or so times ended up the rough equivalent of a double a few pitches later. And the much-maligned J.D. Drew led all AL right fielders in OPS (.911) and had the highest OPS in the league in the second half (.999). It's not exactly Rice-Lynn-Dewey material, but all in all, this trio was pretty damn good.
Don't think we can say two kind, tangible things about Jason Varitek's performance last season? Oh, yeah? Well, here you go: 1) He was the best catcher in baseball at blocking "bad" pitches this season, stopping 374 of 390 pitches he had to block. 2) He had a 1.044 OPS when hitting a slider. Of course, he was looking fastball, but still.
Think the White Sox would take Brian Anderson for him? It wasn't always evident during his short time here, but Mark Kotsay ranks as one of the most successful pinch-hitters in the history of baseball, batting .342 with a .562 slugging percentage in his career. Who knew?
Yo Derek Jeter, I'm really happy for you, I'm gonna let you finish, but A-Rod is one of the best players of all time. Of all time!: It remains to be seen how a connection to steroids will affect current players' Hall of Fame chances, but I tend to think it will essentially be shrugged off as a part of this generation's culture by the time A-Rod is eligible for Cooperstown. But even if his legacy remains damaged to some degree, barring a career-altering injury, A-Rod is undoubtedly going to rank as one of the dozen or so finest players ever. While Jeter ranks the highest among current players with a 96-percent chance of getting 3,000 hits -- he has 2,747 right now, his best old ex-friend A-Rod is right behind him with an 89-percent chance of reaching the milestone . . . and he has a decent shot at some even more impressive feats. He has a 40-percent chance at the home run record (the number is now 762, in case you forgot), a 34-percent chance at setting the all-time RBI record (2,297, still owned by Hammerin' Hank), and a 22-percent chance at breaking Rickey Henderson's runs record (2,295). By the way, that the runs and RBI records are within two runs of each other is just a great piece of baseball symmetry, isn't it?
About Touching All The Bases
| | |
| --- | --- |
| | Irreverence and insight from Chad Finn, a Globe/Boston.com sports writer and media columnist. A winner of several national and regional writing awards, he is the founder and sole contributor to the TATB blog, which launched in December 2004. Yes, he realizes how lucky he is. |
Tweets by @GlobeChadFinn
browse this blog
by category
The best of Touching All The Bases