Posted by Chad Finn, Globe Staff
October 2, 2009 05:24 PM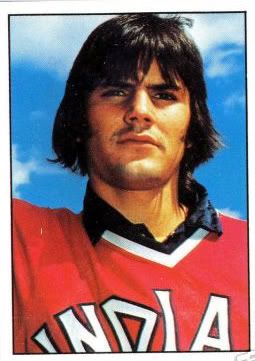 Usually get a couple of comments each week in the chat from readers saying they can't find my media column, which runs in the newspaper each Friday, on our sports page here at Boston.com.
Now, I've got no beef whatsoever with how it's played -- it's usually in the same place, as one of the top headlines under "Features, Notebooks and Columns'' roughly halfway down the page. A pretty sweet spot. But because enough folks have asked, I'll start posting a link right here each Friday -- either within a blog post or standing alone -- for those who lack world-class scrolling skills.
Here's this week's edition, featuring Kirk Herbstreit, The Eck, and various other characters and storylines. Thanks as always for reading. It is greatly appreciated.
About Touching All The Bases
| | |
| --- | --- |
| | Irreverence and insight from Chad Finn, a Globe/Boston.com sports writer and media columnist. A winner of several national and regional writing awards, he is the founder and sole contributor to the TATB blog, which launched in December 2004. Yes, he realizes how lucky he is. |
Tweets by @GlobeChadFinn
browse this blog
by category
The best of Touching All The Bases