Posted by Chad Finn, Globe Staff
September 19, 2009 09:45 PM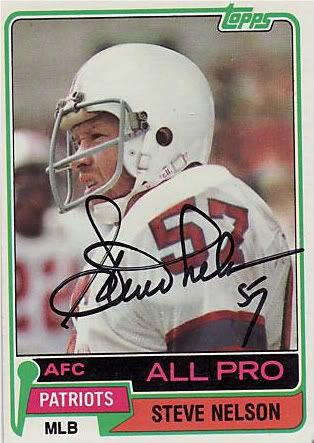 I realize I'm probably howling too much here about the Patriots' supposed issues. Make no mistake, they're still the superior team. I'm fairly confident that Brady, Moss and friends will get their points, even if the Jets deliver a few bruises en route to the end zone. The Patriots defensive backs, a deeper and far quicker group than the 2008 crew, shouldn't have too much trouble containing the Jets' mediocre receivers. Maybe they'll even provide a hint as to why Pete Carroll thought Mark Sanchez made a mistake by turning pro.
Ultimately, I believe it comes down to the coaches -- isn't that always the fallback around here when we're concerned? -- and I just don't believe Belichick loses this one. Hate is an overused word, but I have no qualms with saying Belichick hates the Jets, dating back, of course, to when they portrayed him as some combination of Sybil and Benedict Arnold after he jilted them and decided not to follow Bill Parcells as the HC of the NYJ way back when.
As if he ever needs additional motivation, this is the last game he'll ever coach at the Meadowlands, the site of some of his greatest early triumphs during his time as the Giants' defensive mastermind. It's meaningful, sentimental day for Belichick.
Not that I'm suggesting this is a total coaching mismatch. Belichick seems to have some genuine respect for Ryan's knowledge if not his approach, and the Jets were surprisingly disciplined against the Texans last week. I actually kind of like the guy; his all-in-good-fun approach is considerably more appealing than that of his weaselly and dour predecessor, Eric Mangini.
But I'd like to think that in this case, Ryan's affable bluster will have turned to regret sometime before 4 p.m this afternoon.
I'll let you know when I can convince myself of as much.
About Touching All The Bases
| | |
| --- | --- |
| | Irreverence and insight from Chad Finn, a Globe/Boston.com sports writer and media columnist. A winner of several national and regional writing awards, he is the founder and sole contributor to the TATB blog, which launched in December 2004. Yes, he realizes how lucky he is. |
Tweets by @GlobeChadFinn
browse this blog
by category
The best of Touching All The Bases