Posted by Chad Finn, Globe Staff
April 5, 2009 01:08 PM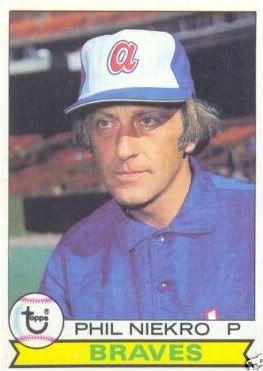 Just for the sport of it, a slightly expanded version of my picks from this morning's wicked awesome Globe Baseball Preview section. As always, please don't hold me to them come October (especially the Cincy pick) . . .
AL East
1. Red Sox. Playing the role of Schilling in October: John Smoltz.
2. Yankees. New York (wild card). Whitson, Rogers, Pavano, Burnett.
3. Rays. Grant Balfour remembers he's Grant Balfour.
4. Blue Jays. Too many scarred pitching arms.
5. Orioles. Waiting for Wieters.
AL Central
1. Indians. Sizemore seizes MVP.
2. Twins. Always better than you think.
3. Royals. I'm with Gammons -- Greinke will be in Cy Young mix.
4. White Sox. Where have you gone, Chester Earl Lemon?
5. Tigers. The fire-sale begins in May.
AL West
1. A's. Think Nomar and Cabrera discuss 2004?
2. Angels. Shoulda signed Manny; Vlad is no longer elite.
3. Rangers. Team prez Nolan Ryan ought to start Opening Day.
4. Mariners. Junior's value is purely sentimental.
NL East
1. Mets. K-Rod, Putz mean bullpen won't swallow tongue again.
2. Phillies. Howard's batting averages, 2006-08: .313, .268, .251.
3. Marlins. Fantasy superstar Hanley even better in reality.
4. Braves. Glavine played with Phil Niekro, who's now 70.
5. Nationals. Jilted Expos fans point and laugh.
NL Central
1. Reds. Future is now with Bruce, Votto, Volquez.
2. Cubs (wild card). Bradley, Piniella. Gasoline, match.
3. Brewers. No CC, no Sheets, no chance.
4. Cardinals. Ludwick won't match Pujols in homers again. (Duh.)
5. Astros. Berkman is most underrated hitter of his time.
6. Pirates. Thirty years since "We Are Family" champs. Feels like 60.
NL West
1. Dodgers. Admit it, Manny is where he belonged all along.
2. Diamondbacks. J.D.'s bro Stephen had 76 extra-base hits in '08.
3. Giants. Lincecum and Cain and three days of pain?
4. Rockies. Future star: Ian Stewart. Faded star: Todd Helton.
5. Padres. The Netherlands' WBC team had deeper lineup.
Postseason
ALDS: Red Sox over A's, Yankees over Indians.
ALCS: Red Sox over Yankees.
NLDS: Dodgers over Reds, Cubs over Mets.
NLCS: Cubs over Dodgers.
World Series: Red Sox over Cubs.

About Touching All The Bases
| | |
| --- | --- |
| | Irreverence and insight from Chad Finn, a Globe/Boston.com sports writer and media columnist. A winner of several national and regional writing awards, he is the founder and sole contributor to the TATB blog, which launched in December 2004. Yes, he realizes how lucky he is. |
Tweets by @GlobeChadFinn
browse this blog
by category
The best of Touching All The Bases