Posted by Chad Finn, Globe Staff
March 2, 2009 03:07 PM
But with a few days of consideration -- not to mention being talked off the ledge by more reasoned observers such as Mike Reiss -- it's apparent that this move was made for a couple of rather logical reasons:
1) It clears a significant amount of cap space, allowing the Patriots to re-sign their own players (James Sanders, hopefully Vince Wilfork), while also having room to pursue other free agents who appeal to them (for the record, I love the Fred Taylor signing). And should the departure of Cassel and Vrabel somehow lead to the acquisition of Julius Peppers, good luck finding someone to complain then.
2) They were beginning to wonder if the market for Cassel was going to develop, and took what they considered a reasonably appealing offer -- perhaps their only reasonably appealing offer, at least until Denver's apparent fourth-quarter involvement -- when it presented itself.
In a weird sort of way, because the national reaction about the trade has been predictably screechy -- the same nitwits who have been calling Belichick bloodless and impersonal all these years are now essentially claiming he delivered Cassel and Vrabel to Scott Pioli as a parting gift simply because they can't quite solve Belichick's motivation -- I feel better about how it all has played out.
Look at it his way. Virtually every major decision Belichick has made that has brought with it a certain level of confusion or controversy -- letting Adam Vinatieri walk and drafting Stephen Gostkowski, signing supposed malcontents Randy Moss and Corey Dillon, choosing Tom Brady over QB-as-long-as-I-wanna-be Drew Bledsoe, trading Bledsoe to Buffalo, cutting Clubhouse Lawyer Milloy -- has worked out in the Patriots' favor.
Belichick went against the conventional wisdom again. This usually bodes well for the Patriots, even if we don't always recognize how or why it will at the time.
Can't wait to see how they use that 34th overall pick, though. No pressure, kid.

* * *
As for today's Completely Random Football Card: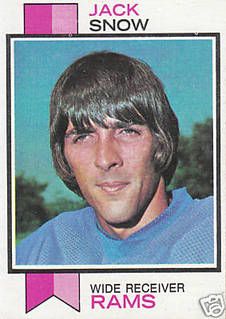 Man, I hate winter. And yes, that's J.T.'s dad.
About Touching All The Bases
| | |
| --- | --- |
| | Irreverence and insight from Chad Finn, a Globe/Boston.com sports writer and media columnist. A winner of several national and regional writing awards, he is the founder and sole contributor to the TATB blog, which launched in December 2004. Yes, he realizes how lucky he is. |
Tweets by @GlobeChadFinn
browse this blog
by category
The best of Touching All The Bases