Posted by Chad Finn, Globe Staff
March 10, 2009 06:38 PM
Minnesota Twins: Joe Mauer's back is already bothering him? Dammit, that wasn't supposed to happen until after he signs his 12-year, $360 million free agent contract with the Yankees following the 2010 season.
Chicago White Sox: Honestly, I never know quite what to make of these annual mix-'n'-match Ken Williams/Ozzie Guillen productions, though the Albino Hose always seem to be a little bit better than I expected in the end. This, however, I do know: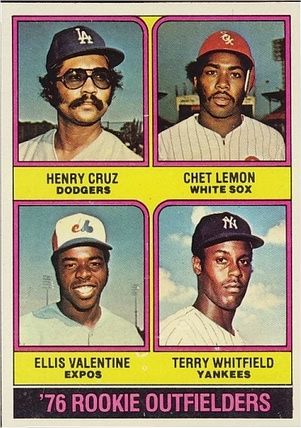 Chet Lemon = awesome. Though not as awesome as Henry Cruz.
Detroit Tigers: Glad to see Dontrelle Willis having some encouraging moments in his attempt to overcome the control issues that have threatened to derail his promising career. He's very easy to root for, one of the more charismatic and appreciative players around. While the odds are probably still long, I hope the D-Train can get his career back on track. He's good for the game, if only the game would be good to him.
AL WEST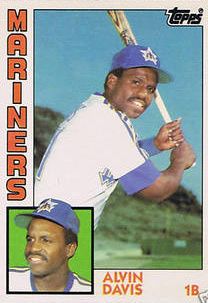 Oakland Athletics: With a roster remodeling that includes the acquisitions of former local favorites Nomar Garciaparra and Orlando Cabrera as well as reinforcements Matt Holliday and Jason Giambi, the A's have become perhaps the most interesting team in the AL. But before you burn a first- or second-round pick on Holliday in your fantasy draft, keep this in mind: Giambi had 32 homers in 458 at-bats last season. Holliday had 25 in 539 at-bats.
Los Angeles Angels: Vlad Guerrero made headlines this week when he accidentally let it slip in a rare interview that he's 34 years old, not the 33 he's listed at in the media guide. Let me know when he admits he's actually 37.
Seattle Mariners: The lineup could use a vintage Alvin Davis or three, but between Felix Hernandez (doesn't turn 23 until next month), Brandon Morrow (75 Ks in 64.2 innings), and a supposedly healthy Erik Bedard (221 strikeouts in 182 innings in '07), they do have the makings of an overpowering starting rotation.
Texas Rangers: Bowden for Saltalamacchia. That's our final offer, Nolan.
(National League is due up tomorrow . . .)
About Touching All The Bases
| | |
| --- | --- |
| | Irreverence and insight from Chad Finn, a Globe/Boston.com sports writer and media columnist. A winner of several national and regional writing awards, he is the founder and sole contributor to the TATB blog, which launched in December 2004. Yes, he realizes how lucky he is. |
Tweets by @GlobeChadFinn
browse this blog
by category
The best of Touching All The Bases