Posted by Chad Finn, Globe Staff
January 29, 2009 06:44 PM
I think I just swallowed my tongue.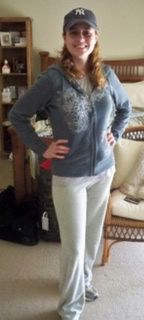 myspace.com/pambeesley
Seriously? Is that a . . . a . . . a . . .
Yankees cap
on Jenna Fischer, longtime Official Muse of TATB, Non-Wife Division? Say it ain't so, Beesly. Whatever the opposite of "lipstick on a pig" is . . . well, this is it. The world is so cruel.
Actually, speaking of lipstick, hmmm . . . perhaps that is actually A-Rod in disguise during one of his reconnaissance missions to gather info on his obsession, Capt. Jeter. Yes, that's what I will tell myself.
Anyway, we can discuss this travesty, various celebrity Hots or Nots -- Anne Hathaway? No way -- and perhaps even some sports stuff, such as Jason Varitek's greed/bluff and the joy that comes from watching an Eddie House hot streak, in tomorrow's Boston.com chat at noon sharp. Be there. And bring me some lunch.
Also, in case you missed it, this week's "OT" column is right here. Transparent Yankee-baiting -- always good fun, I say, although the more I read about Joe Torre's book, the harder it becomes to satirize. It's all real, man.
You get the sense Torre would have kept Brosius, Tino, O'Neill and the rest of the gang together until the bitter end if he'd had it his way. Probably not the best plan, either, but my respect for the man has grown -- turns out he loathed all the same Yankees we did.
Well, except for Jeter. We'll grant him the exception there.
* * *
As for today's Completely Random Baseball Card: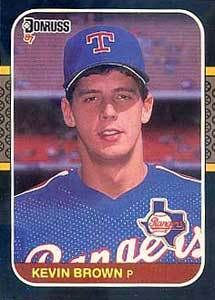 "The difference between Kevin Brown and David Wells is that both make your life miserable, but David Wells meant to."
Great line. Love Joe Torre.
About Touching All The Bases
| | |
| --- | --- |
| | Irreverence and insight from Chad Finn, a Globe/Boston.com sports writer and media columnist. A winner of several national and regional writing awards, he is the founder and sole contributor to the TATB blog, which launched in December 2004. Yes, he realizes how lucky he is. |
Tweets by @GlobeChadFinn
browse this blog
by category
The best of Touching All The Bases