Posted by Chad Finn, Globe Staff
December 4, 2008 03:38 PM
Lee Smith: Though he was the all-time saves leader (478) when he retired in 1997, I don't think Big Lee, typically a one-inning-and-done specialist with a 3.03 career ERA, belongs. Then again, I don't think Bruce Sutter belongs, either, and he's in. For what it's worth, the three modern closers I believe should be in the Hall of Fame: 1) Goose Gossage. 2) Mariano Rivera. 3) The Eck. The rest we can argue about.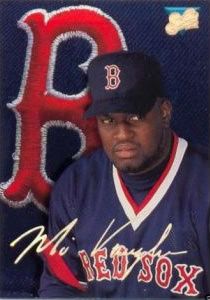 Mo Vaughn: He was Big Papi before Big Papi, albeit with considerably more self-destructive tendencies and considerably fewer superheroic postseason feats. It's easy to forget now since so much history has happened since he departed, but Mo had a string of truly outstanding offensive seasons with the Sox (his lowest adjusted OPS from 1993 to '98 was 139), and his outspoken and charismatic personality eased the burden on his more introverted teammates (hello, Nomar). The end came several seasons too soon for him to receive legitimate Hall of Fame consideration, but if we were voting solely with our hearts, ol' Maurice would be working on his speech right now.
* * *
As for today's Completely Random Baseball Card: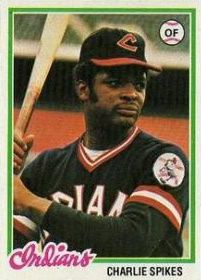 He definitely has one of the coolest baseball names of all time . . . at least until you discover his real first name was Leslie.
About Touching All The Bases
| | |
| --- | --- |
| | Irreverence and insight from Chad Finn, a Globe/Boston.com sports writer and media columnist. A winner of several national and regional writing awards, he is the founder and sole contributor to the TATB blog, which launched in December 2004. Yes, he realizes how lucky he is. |
Tweets by @GlobeChadFinn
browse this blog
by category
The best of Touching All The Bases