Posted by Chad Finn, Globe Staff
November 20, 2008 05:36 PM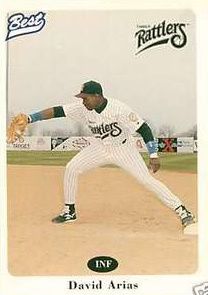 Just a brief note to point you in the direction of my new "OT" piece on Big Papi, which is posted here. I'm a little disheartened that I'm getting a lot of e-mail from Sox fans who took it as a suggestion that Theo Epstein should deal him this offseason. That was not my intent -- what I'd aimed to say is that if Papi is indeed beginning to decline and the end of his Sox career is nearer than any of us care to believe, I hope it comes on good terms, because the tradition of ugly endings and spiteful departures for Red Sox stars needs to end.
As for this corner of Boston.com, I've just got this quick and silly follow-up post today. Hey, cut me some slack -- it's my birthday. (Twenty-nine again. Go figure.) I haven't nailed down what I'm getting for loot, but an interrogation of my 4-year-old revealed that it has "frosting on it," so I figure I'm either getting a cake or something that pops out of a cake. Either way, I win, right?
Anyway, just wanted to make a couple of additions to our list of the all-time most talented minor league teams. This first one was sent in by reader John M.: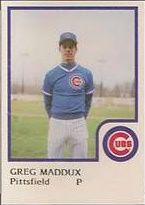 1986 PITTSFIELD CUBS: We have a new leader in the clubhouse as the best minor league assemblage of talent of all time, and it happened fairly recently right here in Massachusetts. These Cubbies-to-be featured Rafael Palmeiro, who was a Hall of Fame lock (569 homers) before destroying his legacy with steroids, as well as a pair of still active pitchers who debuted in the majors that season -- Jamie Moyer and Greg Maddux, who have combined for 601 big league victories. As a bonus, the Pittsfield roster also included Red Sox great Damon Berryhill (in his prime, he was what Jason Varitek is now), as well as someone named Pookie Bernstine, who I'm pretty sure is a character in one of my kids' books. (A bumbling but good-intentioned bear, if I recall correctly. Wait, that's me.)
And one I thought of myself . . .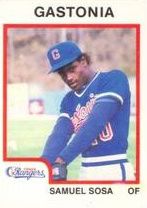 1987 GASTONIA RANGERS: Sammy Sosa, Juan Gonzalez, Dean Palmer, Bill Haselman. That's a combined 1,365 major league homers -- 1,318 if you deduct Haselman's 47. Others of note: surly former Red Sox second baseman Rey Sanchez, and one-time 15-game winner Roger Pavlik.
One last thing: The Sox must have one or two loaded farm clubs in the early to mid '70s, given the amount of top-notch talent the farm system produced in in that era: Carlton Fisk, Cecil Cooper, Dwight Evans, Ben Oglivie, Juan Beniquez, and a little later, Fred Lynn, Jim Rice, and Rick Burleson. Any insight on this would be appreciated here at TATB headquarters.
About Touching All The Bases
| | |
| --- | --- |
| | Irreverence and insight from Chad Finn, a Globe/Boston.com sports writer and media columnist. A winner of several national and regional writing awards, he is the founder and sole contributor to the TATB blog, which launched in December 2004. Yes, he realizes how lucky he is. |
Tweets by @GlobeChadFinn
browse this blog
by category
The best of Touching All The Bases