Posted by Chad Finn, Globe Staff
September 15, 2008 05:58 PM
6. I'm not saying Brett Favre looked disinterested, but the most intensity he showed all day was during a Wranglers commercial. And there are few quarterbacks who are more creative when it comes to finding a way to avoid a hit. Favre will slide short of a first down (as he did in the first quarter), heave a pass up for grabs, roll out until he's out of bounds . . . sometimes I'd swear he's doing some bizarre tribute to Tony Eason. All right, maybe that's going too far. But I can't think of another player whose reputation is so far from the reality.
7. Asante who? Okay, maybe we're not at that point quite yet, but the play of cornerbacks Deltha O'Neal and Ellis Hobbs has been encouraging to say the least. O'Neal, a Bengals discard, is playing like he's been in the system in years, and Hobbs was outstanding from beginning to end yesterday. If he keeps this up, I might get to the point where I don't curse Plaxico Burress every time his Hobbs's name is mentioned.
8. Interesting juxtaposition yesterday, watching Adam Vinatieri again do what should get him a mustard-colored jacket someday, coolly banging through the winning field goal for the Colts, followed in the later game by a truly outstanding performance by his Patriots successor, Stephen Gostkowski, who drilled four field goals while booming kickoffs well over Jimmy Hoffa's resting place all afternoon. As disappointing as it was to watch Vinatieri jump to a Patriots rival after the '05 season, all things considered it's more obvious than ever Belichick and Scott Pioli again made the right call, sentiment be damned.
9. Eric Mangini spent a season has the Patriots' defensive coordinator, he's now in his third season as the Jets' head coach, and I still have no idea if he has a clue how to coach a professional football team competently. This much we do know: If this keeps up, the "Mangenius" label from his stellar first season in New York will be become a sarcastic punchline in the New York tabloids in short order.
10. As for today's Completely Random Football Card: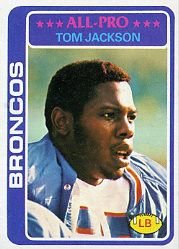 Don't worry, T.J. Someday, Belichick will retire, and your ongoing national humiliation will end.
About Touching All The Bases
| | |
| --- | --- |
| | Irreverence and insight from Chad Finn, a Globe/Boston.com sports writer and media columnist. A winner of several national and regional writing awards, he is the founder and sole contributor to the TATB blog, which launched in December 2004. Yes, he realizes how lucky he is. |
Tweets by @GlobeChadFinn
browse this blog
by category
The best of Touching All The Bases