Posted by Chad Finn, Globe Staff
August 20, 2008 10:19 PM
Where do we begin with our praise? On offense, where he's made himself into a legitimate candidate for the batting title, seems to hit the ball as consistently hard as a young Nomar, and has perhaps even surpassed Papi as the player you want to see at the plate in the ninth inning with the tying run on base?
Or do we talk about his defense, which is equal parts flawless and spectacular, especially when it comes to hanging in and turning the double play?
Or is his greatest trait his Tanner Boyle-with-talent personality, a brash confidence that both amuses and fuels his teammates?
Maybe it was because I saw him alongside Hanley Ramirez, a player whose charisma and uncommon talent were apparent even when his stats were pedestrian, but I just didn't see this in Pedroia.
My only excuse is that I was far from the only one. Scouts were skeptical of his long swing and his alleged lack of athleticism, and in a recent ESPN the Magazine article, Terry Francona recalled mentioning to Theo Epstein during Pedroia's struggles early last season that he still had never seen him play well.
Francona deserves praise for sticking with him, but ultimate credit belongs to the Red Sox' front office and player development staff, who recognized something special in Pedroia when they drafted him out of Arizona State and refused to accept the conventional wisdom about his abilities, even when he struggled.
You know, come to think of it, I wonder if they think Jason Varitek will hit again.
* * *
As for today's Completely Random Baseball Card: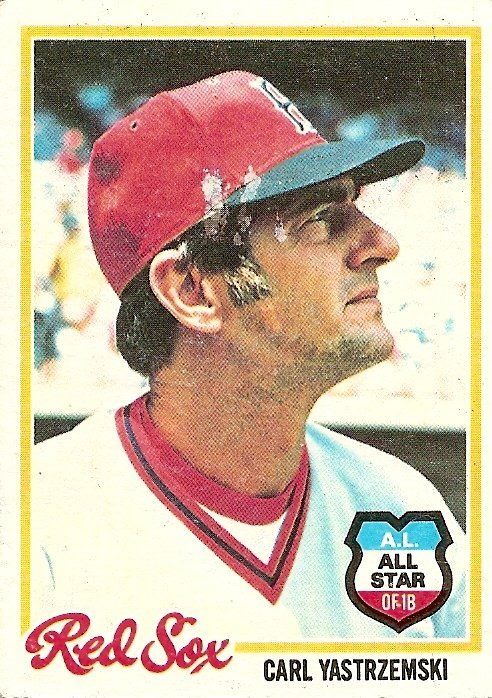 Get well soon, No. 8.
About Touching All The Bases
| | |
| --- | --- |
| | Irreverence and insight from Chad Finn, a Globe/Boston.com sports writer and media columnist. A winner of several national and regional writing awards, he is the founder and sole contributor to the TATB blog, which launched in December 2004. Yes, he realizes how lucky he is. |
Tweets by @GlobeChadFinn
browse this blog
by category
The best of Touching All The Bases