Posted by Chad Finn, Globe Staff
May 22, 2008 08:23 PM
6:35 - Pierce with a step-back jumper from the foul line extended, and the Celts take a 12-6 lead. The only player in the league who executes that move better is No. 24 in the purple and gold jersey. Oh, and Mark Madsen.
5:55 - Allen misses a jumper, and the Garden crowd sighs in unison. Then, a minute later he scores on a smooth putback of a garbage hoop under the net for a 14-10 lead. Maybe that will get him going. I feel like I've said that a lot lately.
Commercials: Wasn't there just a Hulk movie, like, two years ago? Give me Bill Bixby and Lou Ferrigno over this soulless CGI nonsense. Wow, I sounded really old there . . . When I see Will Ferrell in his Flint Tropics tighty-uni, for some reason I think of the old Pacers gunner Johnny Neumann. For all I know that's who the character is based on. Actually, what am I saying? At this point, Ferrell only plays one character: a blank-eyed but lovable moron. Only the names and hairstyles change.
3:52 - The Celts get a 24-second violation when Rondo passes up a wide-open jumper. A possession later, he clanks an open 17-footer. Mark Jackson's right, though. He needs to continue to take it and play aggressively. Otherwise, Sam Cassell might have to come out of mothballs for a few minutes at some point tonight, and no one really wants that.
1:25 - Garnett has six points, all on midrange jumpers, and the Celts are up, 18-16. I think that's half the problem with the perception that he shies away from the ball late in the game; he's a jump shooter, and it's not his style to overpower an opponent like his detractors seem to want him to do. I'll take him as he is, thanks.
:00 - Pierce has 9 and the Celts lead, 20-18. Billups leads Detroit with six points and Jackson and the outstanding Jeff Van Gundy agree that he looks much healthier tonight. I'm not convinced. He had 6 points in the first quarter, but three of them came on free throws after a dumb ticky-tack foul by Eddie House. Billups is just 1 for 3 from the field.
SECOND QUARTER
15:00 - This should be interesting. House, the classic shooting-guard-in-a-point-guard's-clothing, is running the point for the Celts, and Detroit did a fantastic job of pressuring him into mistakes during the regular season, especially when Lindsey Hunter was on the floor. Looks like Rodney Stuckey, who Bob Ryan has been raving about, is on House right now.
9:52 - Tayshuan Prince ties it at 20 with a wide-open dunk, the first points of the quarter. I think we all remember him as a damn good player at Kentucky - he dropped in 40 in a tournament game once, if I recall correctly, and he was the SEC player of the year - and I still can't believe he fell all the way to 23d in the '02 draft, behind such luminaries as Casey Jacobsen, Qyntel Woods, Curtis Borchardt, Ryan Humphries, Dajuan Wagner, Marcus Haislip, and the great Jiri Welsch.
8:41 - Allen picks up his third foul after coughing up the ball while double teamed. So much for that breakout game. Arrggh.
7:44 - Lindsey Hunter hits a jumper to give Detroit a 25-22 lead. Think the Celtics list him as a former player in their media guide? From Wikipedia:
Hunter was briefly traded to the Boston Celtics in February 2004 along with Chucky Atkins and a first-round draft pick for Mike James, in order to make the salary cap figures work out for the trade that brought Rasheed Wallace to the Pistons. Lindsey never played a game for the Celtics. He was immediately released and re-signed by Detroit 10 days later.
For the record, I hated Mike James. Never passed while leading a 2-on-1 break in his career.
7:37 - Pierce, Garnett, and Allen have all 24 of the Celtics' points. This would be a nice time for James Posey to drill one of his ugly 3s.
6:58 - James Posey drills a 3. It sure looked pretty to me.
6:57 - Yes, that happened in real time. Honest.
5:55 - Hunter hits another jumper. I'm not saying I'm surprised he's still in the league, but he was the first of the Pistons' two first round picks in the '93 draft. Their second pick? Allan Houston, who I'm pretty sure has completely fossilized by now. Others taken ahead of Hunter that year: Shawn Bradley, Penny Hardaway, Isaiah Rider, Calbert Cheaney, Bobby Hurley, and Vin Baker. That's like a reality show cast right there.
Van Gundy, after the ESPN mic catches Doc Rivers beating his "keep punching" mantra to death: "If I'd have told my Knicks team to keep punching, they'd have taken it literally." Somewhere, Anthony Mason just sucker-punched his parole officer for old time's sake.
5:33 - Rondo hits a jumper, and the Celts trail, 32-29. Could be a pivotal development, though. He must shoot that thing with confidence; Billups is practically playing him in Cambridge.
4:11 - Back to back questionable blocking calls on Pierce. Maybe he needs to add the LeBron flop-'n'-writhe to his repertoire in order to get a few calls.
3:07 - Billups puts Detroit up, 38-35, with a stop-and-pop on the break after a steal. All right, I'll admit it. He does look healthier. Dammit.
Commercial: I have no idea if "The Strangers" is any good - the Tyler/Speedman dual top billing suggests it probably isn't - but geez, is that trailer terrifying. I'm going to refuse to look out the window for the rest of the night.
1:45 - Billups with a 3 as the shot-clock is about to expire, putting Detroit up 7 (44-37). That's him at his best right there. Can't Scalabrine make himself useful and kick Billups on the hamstring on his way by the Celtics' bench?
:59 - Tony Allen clanks a pair of free throws. Can he just wear a suit for the rest of the postseason like the rest of the stiffs and roster fodder? I think Gerald Green might have had better basketball instincts.
An incredulous Van Gundy, after a Rip Hamilton leaner: "And he lifted Tony Allen on every shot fake." Seriously, Doc. Send him to Men's Wearhouse after the game. Tell him to get something nice. And don't let him anywhere near the court until it's time for the Las Vegas Summer League.
:00 - Detroit heads into the break with a 50-43 lead. Rip Hamilton supposedly has 15 points, though I think I remember 4 of them; that's pretty much his mode of operation, I suppose. However, he'll forever be okay in my book for concluding his end-of-the-half interview with Michelle Tafoya by saying, "Yes, sir." I wonder if Rip knows something we don't.
Halftime thoughts: Garnett and Pierce have been outstanding on the offensive end, but the Celts are going to need more from Ray Allen and Rondo if they're going to pull this out. I wouldn't mind seeing a few plays run for House, either, just to see if he could string a couple of threes together. Defensively, they need to do a better job on Hamilton (sounds like a job for Posey), and it wouldn't hurt the cause if Billups fell to the ground clutching his leg in the next few minutes.
Michael Wilbon: Classic case of a great talent spread too thin. He's outstanding on PTI, was a terrific columnist way back when that was a priority, and is the lesser of three evils on this hat trick-of-nitwits halftime show. However, should he happen to snap and jab his Bic into Stuart Scott's good eye at some point in the next few minutes here, well, all will be forgiven. I might even start reading him again.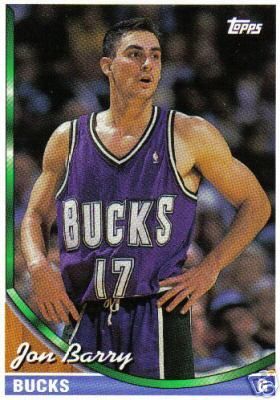 He hasn't said anything particularly egregious tonight, but trust me, he will; Jon Barry's common sense long ago went the way of his hair.
Doc, at halftime: "We can't be any worse, and it's [only] a 7-point game." Okay, I'll buy that way of looking at it. The Celts shot 39 percent and had a 1-to-2 assist-to-turnover ratio in the first half. Time to crank up the intensity, fellas.
THIRD QUARTER
11:01 - Allen with a putback, Pierce with a 3 off a nice Rondo drop pass, and it's a 2-point game a minute into the half. Pretty much exactly how you'd hope it would start, and yes, I'm going to ignore the vicious Antonio McDyess dunk that happened as I was writing this.
9:04 - Now that's the Ray Allen we've been longing to see: Picks off an outlet pass, crosses over a couple of times until he shakes his defender, then barely moves the net with a picture-perfect 17-footer.
8:19 - Garnett with a putback in traffic off an Allen miss (tough shot) to tie it at 54, then a possession later Allen is fouled coming off a double screen and drills a pair of free throws.
7:24 - Ray Allen lives! A baseline jumper, and the Celts lead, 58-54. Keep feeding him (and as I'm writing that, he misses a Pierce-style heat check. No matter. Keep shooting, Shuttlesworth.)
5:41 - After back-to-back threes by Hamilton and Sheed (where's he been, anyway?), Pierce answers to make it 60-60, and in the last few minutes this had turned into a Doug Moe-era Nuggets game. I expect Michael Adams to launch a 25-footer from his hip any minute now.
5:08 - Billups drills Detroit's third straight three. C'mon, Scal. Just give him a little nudge on the way by. No felonies or anything, just enough to keep him out a few games. Whaddaya say, Red?
I just realized why I don't like Flip Saunders. He looks too much like WEEI clown Mike Adams.
3:34 - Well, this why the Pistons are in the final four for the sixth straight season: they know how to counter a surge. After the Celts took a 58-54 lead and got the building rocking, Billups and Co. ripped off a 12-4 run that silenced everyone but Mike Breen. Pretty impressive, I must concede.
3:09 - Ray Allen picks up his fifth foul. You know what? I don't fault Doc for leaving him in there with four. He finally had found his rhythm on the offensive end, and it was worth the gamble to leave him in there and let him rebuild in confidence in his shot. If anything, it's Allen's fault for not being smarter on the defensive end.
Commercial: If there's any justice, this Tommy Davidson-wannabe parking attendant will have Yukon Denali tire tracks on his torso shortly.
2:05 - Van Gundy basically just said the Celtics are handing Detroit the game by putting them at the line with lazy, stupid fouls. He's looking at you, Rondo.
1:16 - Doc must have heard him: House in for Rondo, and suddenly Pierce isn't being double-teamed anymore. Hmm. Might be time to let Pierce bring the ball up for a while and run House off a few screens.
:45 - Four straight points for Rodney Stuckey - two from the foul line after he was grabbed on the break - and Detroit's up 7 again, 75-68. Seriously, where's the common sense on defense? Too many stupid fouls. It's like Tony Allen has taken over the clipboard from Tom Thibodeau tonight.
:00 - Sheed puts in an appearance to hit a 3 with a few seconds left, and Detroit has its largest lead of the game, 78-69. Hamilton has 21. The Pistons really are stealth assassins.
FOURTH QUARTER
Magic Johnson used to call this point of the game "Winnin' time." I suppose it's bad form to quote a Laker here, though, so let's try again: Larry Bird used to say, "Gimme the ball and get the $*$*# out of the way. Especially you, Ainge." There, that's better.
9:36 - Rodney Stuckey is good. He has 11 after a smooth slash through traffic, and it's 84-73, Detroit. The Celts had better put a run together soon, or the master plan of going 16-0 at home in the postseason is going to be ruined. (That is the plan, right?)
8:04 - Stuckey swishes a jumper. Who the hell does this kid think he is, Vinnie Johnson?
6:55 - Allen drives baseline and . . . dunks?! Take that, osteoporosis! The margin is cut to 7 (86-79), but the way Detroit shoots from the foul line, it's not going to be easy to take this one without forcing the Pistons into at least a couple of bad turnovers.
6:14 - P.J. Brown hits his second short jumper of the quarter, and it's 86-81. At this point, I trust him much more than I do Perk (a.k.a. Showshoes. I love that.)
I'm calling it right now. Ray Allen's the hero in this one.
5:00 - After Garnett and McDyess swap hoops, Allen buries a three, and it's 88-86. Breen says he hasn't hit a 3 in the previous three games. Is that really true? He's been that bad?
Looking at the replay, P.J. Brown delivers the ball to Allen coming off a screen better than Rondo does.
4:20 - Detroit just keeps answering. After another Allen jumper, Hamilton matches him on the other end, and it's 92-88. I think the mask gives him superpowers.
3:42 - Pierce has forced it on two straight possessions. Fortunately, he got a call on this one, but someone needs to alert him that Allen has been resuscitated and can be trusted to shoot the ball again. Anyway, it's a two-point game after a Garnett J.
2:56 - Detroit is getting every loose ball, and Prince makes the Celts pay with a second-chance J. It's back up to four again, 94-90.
2:25 - Allen gets hammered. No call, and Sheed hits another J on the other end. Detroit looks like they've been here before, and it's 96-90. The Celts just can't get over that final hump.
Mark Jackson: "No sense of urgency by the Celtics defensively." Exactly.
1:12 - Allen misses a little baseline leaner. Detroit by 4, with the ball. Time for a stop?
:48.2 - Nope. With the shot clock winding down, Hamilton blows past the Defensive Player of the Year on the perimeter, Rondo is late to help, and Pierce doesn't step up quite far enough. Hamilton sinks the runner, and Detroit is back up six. I say it's safe. And for the record, someone should slap that ridiculous mask off his face. Unless he's disfigured or something. In that case, he can still wear it.
:41 - Pierce's lefty layup cuts it to four . . .
:20 - Posey blocks Prince's jumper, but Allen is half-step late in trying to save it. Story of the night.
:18.7 - The Celtics can't even defend an inbounds play coming out of a timeout. Shrewd coaching, Doc. Jeez, that's embarrassing.
:10.7 - Allen sticks a 3 (he has 25 points) and Detroit calls a timeout. It ain't over, but it's hard to imagine Detroit will gag at the line down the stretch.
:10.2 - Sheed to the line after a good foul call that the home crowd seems to have a problem with. Posey mugged him.
Swish.
Clang. It's 101-97 with 9.8 seconds left. Need a quick two . . .
. . . and Pierce gets into the lane and inexplicably kicks it out to Garnett for a missed 3. I've gotta wonder if he knew the score.

Final score: 103-97.
Instant, half-baked analysis: I hate to say the Pistons wanted it more, but . . . well, let's put it this way. They seemed to get the majority of important rebounds and loose balls - Prince's second-chance jumper to make it 94-90 with just under 3 minutes left was THE killer - and they were much more disciplined on both offense and defense. Stuckey and Sheed hit some big shots, Rip killed them softly, and the Pistons showed why they're one of the most accomplished teams of this decade. And now we'll see if the Celtics, as their coach might put it, are capable of counter-punching. It's time to prove their championship mettle on the road. Now, they have no choice.
About Touching All The Bases
| | |
| --- | --- |
| | Irreverence and insight from Chad Finn, a Globe/Boston.com sports writer and media columnist. A winner of several national and regional writing awards, he is the founder and sole contributor to the TATB blog, which launched in December 2004. Yes, he realizes how lucky he is. |
Tweets by @GlobeChadFinn
browse this blog
by category
The best of Touching All The Bases