Posted by Chad Finn, Globe Staff
May 31, 2008 12:54 AM
3. Regarding the Eastern Conference runners-up: I came out of the series with tremendous respect for Chauncey Billups, who singlehandedly kept the Pistons in the game in the first half despite a balky hamstring that surely robbed him of some agility. As for their other marquee players? Color me less than impressed. Rip Hamilton is a deadly midrange shooter, but he flops around like a trout out there; he's the kind of player you like only when he's on your own team. As for Rasheed, you, me, and Flip Saunders are still wondering when he's going to show up. He was basically a righthanded Raef LaFrentz in this series, chucking up threes and playing six inches shorter than his height. As talented as he is, he's hard to respect and even harder to trust. I think he may have just played his last game as a Piston.
4. I know this is supposed to be a moment of celebration, but I can't help myself: I'm still infuriated by blind mouse Bennett Salvatore's offensive foul call on Pierce - you know, the one when Hamilton bit for his fake, went airborne, and crashed into him, and Pierce drilled the three, only to have it inexplicably waved off. Forget that it could have been a six-point swing in the game, or that Pierce's move was straight from the Billups playbook of creating contact. I'm not usually one to complain much about the refs, but that was such a brutal, homer, gutless call, even Tim Donaghy would have been ashamed. I will never understand why the refs in this league are allowed to impart their incompetence on so many games without fallout or repercussions.
5. As for tonight's Completely Random Basketball Card: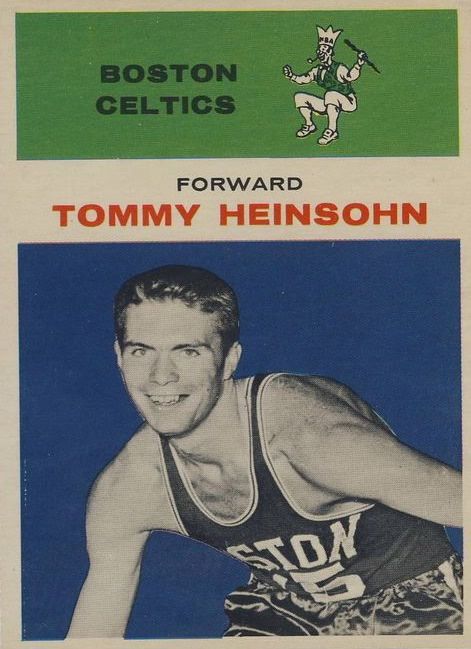 On Phil Jackson, 12:46 a.m. today: "He's fallen into a lot of [good] things." Let the venom flow, Tommy. It's Celtics-Lakers, and there's no need for any pretense. These franchises can't stand each other, and isn't it great that such a genuine rivalry matters again?
About Touching All The Bases
| | |
| --- | --- |
| | Irreverence and insight from Chad Finn, a Globe/Boston.com sports writer and media columnist. A winner of several national and regional writing awards, he is the founder and sole contributor to the TATB blog, which launched in December 2004. Yes, he realizes how lucky he is. |
Tweets by @GlobeChadFinn
browse this blog
by category
The best of Touching All The Bases