Posted by Chad Finn, Globe Staff
April 30, 2008 12:40 AM
10. It's nice of Ainge to explain exactly what Pierce's gestures meant, but I think I'd accept Mark Madsen's take on deciphering potential gang signs before I listened to the Pride of BYU's interpretation.
11. Be honest. If Ainge canned Doc during the shootaround this morning and took over on the bench tonight, would you feel better or worse about the Celtics' chances? While the move would undoubtedly reek of panic, there's no denying it would be an upgrade tactically, and you can be damn sure it would get the players' attention.
12. I'm not sure a series loss to the Hawks would be the biggest collapse in Boston sports history, as Gerry Callahan writes in the Herald today, if only because a loss by a Celtics team that we've only come to know and admire this year wouldn't resonate as much as, say, an agonizing loss by the Sox, pre-2004. Plus, as fun as it was to watch them through the first 84 games, we just don't have the same emotional investment with this group of players quite yet.
13. I suppose we'll find out tonight if Tom Thibodeau's reputation as a defensive mastermind is justified, or if he's just a poor Dick Harter knockoff. Adjustments simply must be made, and since he's the one who got most of the credit for the Celtics' league-best defense, he should get a fair share of the blame if it falters. It can't all be Doc's fault.
14. While Josh Smith is a ridiculous athlete, he strikes me as a player who can be completely taken out of his game with physical play. I nominate Leon Powe to give him the Rambis Treatment, if only because by the time Kendrick Perkins gathered himself to do the deed, Smith will have dunked, taunted the crowd, and strutted back down court.
15. There's nothing that gets me to click off my radio faster than some patronizing, simplistic "wisdom" from Glenn Ordway, NBA Expert. I'm fairly sure the outstanding Ryen Rotillo (I may have mispelled that) has watched more non-Celtics NBA games in the past month than the Big O has in the post-Bird era.
16. You'd think I'd have learned from the Super Bowl to retire from the predictions biz. But I just can't help my idiot self. The Celts are winning tonight - big. I've seen enough this season to have unyielding belief in this group of players. And I just know I'll be right this time.
17. This number will still be on our minds come June, in spite of the coach. Keep the faith.
As for today's Completely Random Basketball Card: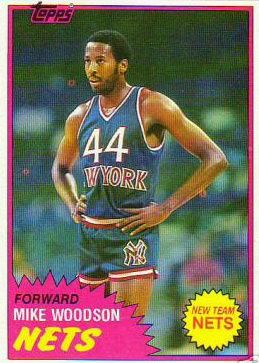 Seriously, Doc? You're getting your clipboard handed to you by Mike Woodson? Sheesh.

About Touching All The Bases
| | |
| --- | --- |
| | Irreverence and insight from Chad Finn, a Globe/Boston.com sports writer and media columnist. A winner of several national and regional writing awards, he is the founder and sole contributor to the TATB blog, which launched in December 2004. Yes, he realizes how lucky he is. |
Tweets by @GlobeChadFinn
browse this blog
by category
The best of Touching All The Bases