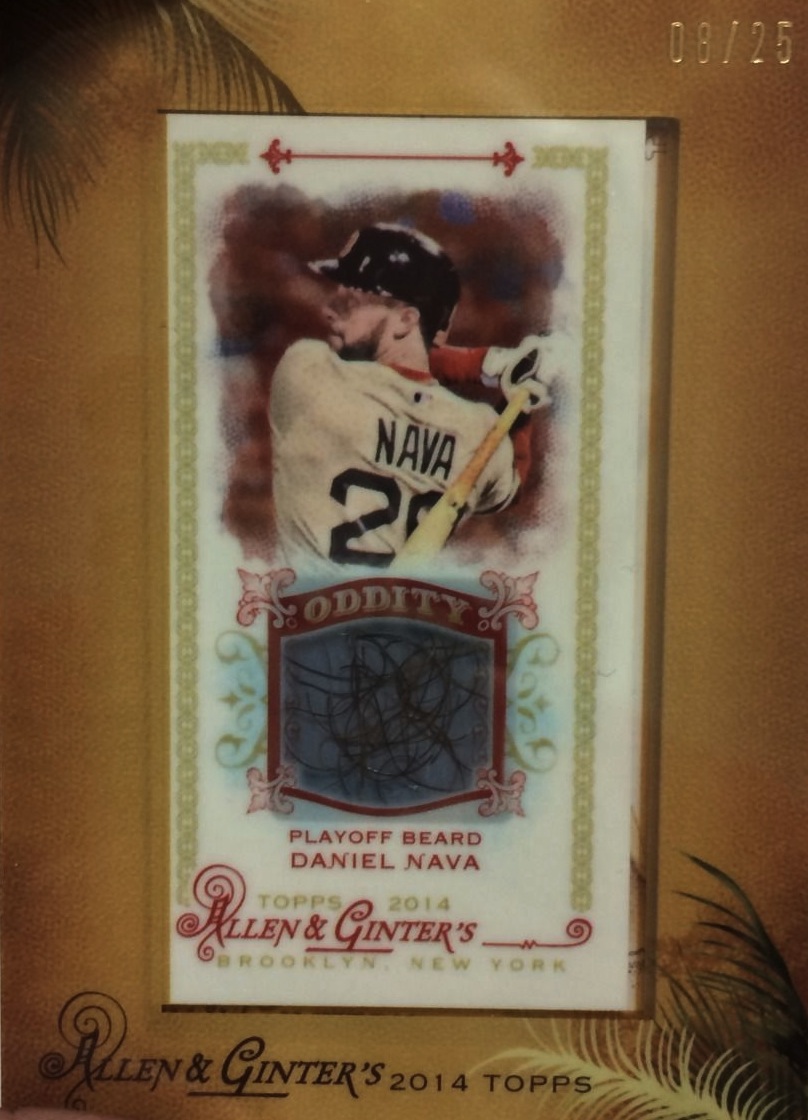 "Boston's Band of Bearded Brothers."
The 2013 World Series Cup-winning Red Sox and their lovable beards have quickly found their place upon the baseball ash-heap of history. The 2014 Red Sox have stumbled into last place in the A.L. East.
But you can own a hairy piece of Boston's championship season thanks to this 2014 Topps Allen & Ginter Daniel Nava "Oddity Relic" card. Its game-used item consists of authentic strands of hair from Nava's actual playoff beard.
The card is up for sale on ebay.
It was fetching $71 early Monday night. Then its price quickly doubled once Beckett [the card people, not the former Red Sox pitcher] Baseball Editor Chris Olds posted about it on Beckett's website.
Olds says it's the only "Oddity Relic" listed on the series checklist released on Monday. That means the card, and the hair, are legit.
Bidding on the card closes next Monday night.
Wonder how much Mike Napoli's back-hair from his post-Duck-Boat-parade bender might fetch?
Or perhaps a set of clipped Jonny Gomes toe nails from Game 4 of the World Series?
We'll stop now.
The OBF column is written by award-winning journalist and Bay State native Bill Speros. Hit him up on his Obnoxious Boston Fan Facebook page, on Twitter @realOBF or at his
Obnoxious Boston Fan Email Address. Thanks always for reading and pass the clicker.