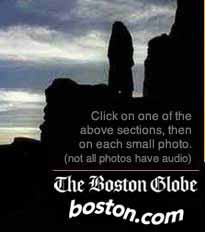 Help
The audio in this presentation has been optimized for faster download on computers using a modem. It is in RealMedia format.

The clips will not begin automatically. However, if you don't hear the audio after clicking on the "play" button, you may need to download a player at www.real.com.

For the best sound quality, we suggest using external speakers or headphones (with the volume turned up to a medium level).