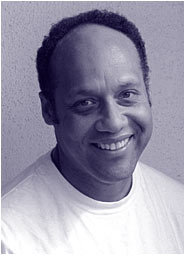 Jonathan Wiggs
Jonathan Wiggs, 49, was born in New Haven, Conn., and grew up in New York City.

After a stint as a Navy hospital corpsman, Wiggs went to college at State University of New York at Oswego and earned a BA.

Wiggs began his career at the St. Petersburg Times as a lab technician. He got his first job as a photographer at the Raleigh News & Observer, then later returned to the Times as a photographer. In 1989, he landed a job as a photographer at The Boston Globe.

During his career, Wiggs has covered the Persian Gulf War, the U.S. invasion of Panama, and Ground Zero in New York.