Recruiting, Retention, and More. Aaron Green's On Staffing is your online resource to help build a better workforce for your company. In this column, Aaron Green uses his extensive experience in the employment industry to give advice on recruiting, retaining, and developing productive and loyal employees. Topics addressed include: trends in recruiting, fostering loyalty among employees and customers, outsourcing staffing and recruiting efforts, diversity initiatives, workforce management challenges, and more.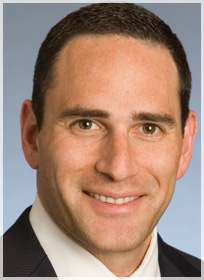 Aaron Green is a recognized authority on staffing, recruiting, and retention. Aaron founded the temporary and direct-hire staffing firm Professional Staffing Group ("PSG") fourteen years ago and has achieved many successes, including steady growth, recognition as one of Boston's Best Places to Work and awards for customer loyalty from recognized customer service firms. PSG's customer and employee loyalty program was honored with Staffing Industry Review's Gold Award for having the best loyalty program in the industry and with a Best in Staffing award from the Inavero Institute, a customer loyalty research organization. PSG was the only local staffing firm in Massachusetts to be named the Best in Staffing by Inverno, an honor achieved by less than one percent of all staffing firms in the country. Each year PSG puts more than 5,000 people to work in the fields of Office Support, Creative, Technical and Finance.

Green currently serves as Vice Chairman of the American Staffing Association (ASA). The American Staffing Association is the national trade organization for the industry and represents 85% of the staffing business in this country. Aaron's involvement in the ASA provides him with immediate access to new developments and best practices in employment. Aaron is also a member of the Northeast Human Resources Association (NEHRA) and co-chair of NEHRA's diversity scholarship committee. Aaron is also the founder of PSG Global Solutions, which provides offshore recruiting solutions to staffing firms and HR departments. Prior to establishing PSG, Aaron founded a successful executive search firm in Boston. Aaron is a lifelong Boston-area resident, having grown up in Sharon and graduated from Tufts University.
Contact:
Aaron Green, President, Professional Staffing Group, 89 Devonshire Street, Boston, MA 02109, or aaron.green@psgstaffing.com, or (617) 250-1000 |