Workforce Optimization. The Hire Authority is your online resource for maximizing your human capital and optimizing your workforce. In her column, career management expert Elaine Varelas discusses issues affecting today's Human Resources professionals and hiring agents. Timely topics include personal and corporate success, the impact of HR, strategic partnerships, leading through change, the business of HR, acquiring and selecting staff, assimilating and orienting employees, training and development, managing and deploying workers, separating and transitioning employees, and change and organizational recovery.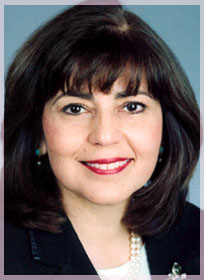 Elaine Varelas is a career expert with over 20 years experience in career management consulting. As Managing Partner of Keystone Partners, a career management firm headquartered in Boston, Elaine works with organizations and senior HR executives to optimize their workforces and successfully resolve complex career management issues, including workforce planning, redeployment and multi-site restructurings. Elaine's experience spans a broad range of industries and businesses, including Fortune 500 companies, start-up ventures and not-for-profit organizations. Elaine also serves as Chairman Emeritus of Career Partners International, LLC, a network of 70 privately held career management firms in North America, South America, Europe and Asia.
Prior to joining Keystone, Elaine served as Director of Career Services at Stonehill College where she was a member of the faculty. She was formerly Assistant Director of Career Planning and Placement at the Boston University School of Management. Elaine frequently addresses professional associations and has spoken to The Society of Women Engineers, Hospital Financial Management Association, and Simmons Graduate School of Management.
A graduate of the Management Development Program at Boston University, Elaine holds a Master of Education degree from the University of Vermont and a Bachelor of Arts degree in Psychology from the University of Massachusetts, Dartmouth. She is a member of numerous professional associations, including The Boston Club.
Contact:
Elaine Varelas, Managing Partner, Keystone Partners, 1 Boston Place, Suite 2010, Boston, MA 02108 | 617-720-7300 |