Internet surge
(By D.C. Denison, Globe Staff)
Since Sept. 11, charitable donations have been pouring in over the Internet. But will online giving have a sustained impact on how nonprofits raise money?

Keeping faith
(By Naomi Aoki, Globe Staff)
A unique mission to join secular foundations with black churches to develop the technical skills of faith-based organizations is boosting services to some of Boston's poorest neighborhoods.

Market pressures
(By Steven Syre, Globe Staff)
Endowments are struggling through one of their worst investment years in at least a decade. A look at how some of the people responsible for investing the money are managing.

Guidance for giving
(By Dolores Kong, Globe Staff)
The tremendous creation of wealth that occured during the 1990s has many individuals seeking guidance for how they give.

Education collaboration
(By Anand Vaishnav, Globe Staff)
How the Boston public schools and the local business community finally got working together.

The new Boston
(By Erica Noonan, Globe Staff)
Dozens of suburban commmunities have seen skyrocketing population, property values, and support for local cultural programs. But it's not always easy to get residents who work in Boston and identify themselves with the city to abandon their longtime patterns of charitable giving.

Corporate outsourcing
(By Chris Reidy, Globe Staff)
Donor-advised funds have become wildly popular with individuals over the last decade. Now some companies are trying them, too.

The nonprofit 100
(By Globe Staff)
A ranking of the top Massachusetts nonprofits by public support, revenue, expenses, and assets.



How it helps
(By Megan Tench, Globe Staff)
Portraits of four Massachusetts residents whose lives have been touched by the generosity of others.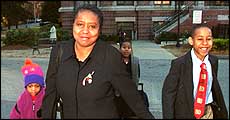 The Sisters of Saint Joseph have given Pauline Fillman, 40 ,and her three children a second chance, with housing and education at Bethany Hill School in Framingham. [ Read ]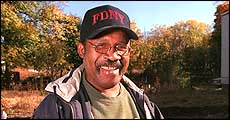 The Trustees of Reservations and the Boston Natural Areas Fund provide urban gardeners with land, tools, materials, and, for Eulie Fair, 61, a reason to stay positive in his battle with cancer. [ Read ]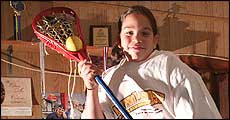 MetroLacrosse gives Kelsey Vasques, 9, lessons on teamwork and community service, and motivates her to realize her full potential both on and off the playing field. [ Read ]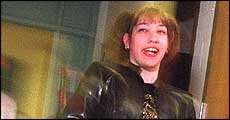 Recording for the Blind and Dyslexic has provided Nicole Tarzia, 19, with books on tape that have allowed her to overcome the obstacles of her disability and excel academically. [ Read ]