Posted by Josh Rothman
October 19, 2011 03:08 PM
In a series called "History's Shadow," photographer David Maisel takes pictures of the x-rays used by art conservators. The art objects are all in the collections of the Getty Museum and the Asian Art Museum of San Francisco.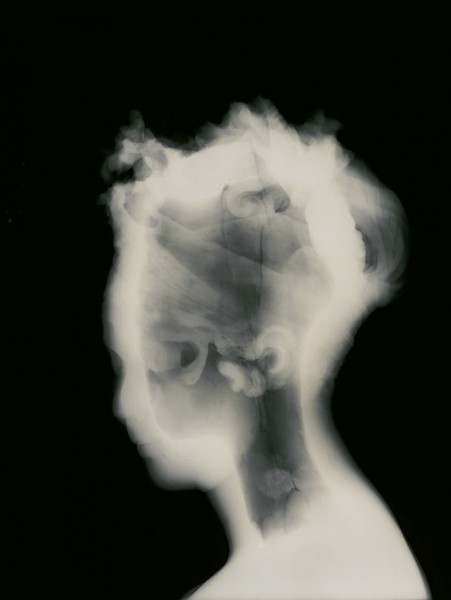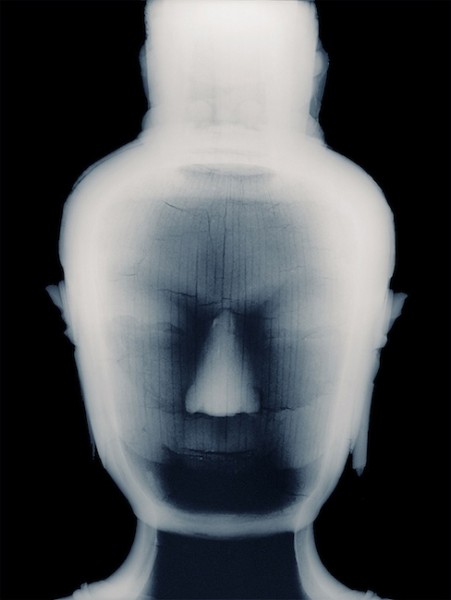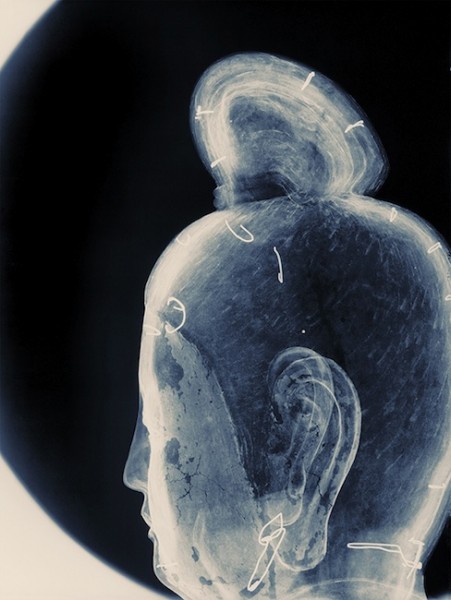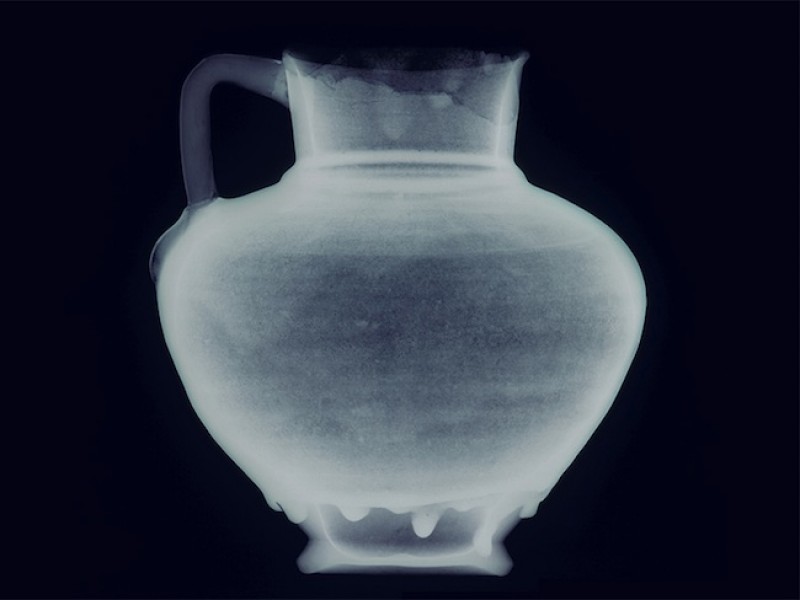 "The x-ray," Maisel writes, "has historically been used for the structural examination of art and artifacts much as physicians examine bones and internal organs; it reveals losses, replacements, methods of construction, and internal trauma that may not be visible to the naked eye." He aims to do something different with these photographs; The goal, he explains, is to express the "shape-shifting nature of time itself, and the continuous presence of the past contained within us."
Many of the photographs in the series are on view right here in Boston, at the Ellen Miller Gallery on Newbury St. And you can see more of Maisel's photography, including some extraordinary landscape photographs, at his website.
About brainiac
Brainiac is the daily blog of the Globe's Sunday
Ideas section
, covering news and delights from the worlds of art, science, literature, history, design, and more. You can follow us on Twitter
@GlobeIdeas
.
contributors
Brainiac blogger
Kevin Hartnett
is a writer in Columbia, South Carolina. He can be reached
here
.
Leon Neyfakh
is the staff writer for Ideas.
Amanda Katz
is the deputy Ideas editor.
Stephen Heuser
is the Ideas editor.
Guest blogger
Simon Waxman
is Managing Editor of
Boston Review
and has written for WBUR, Alternet, McSweeney's, Jacobin, and others.
Guest blogger
Elizabeth Manus
is a writer living in New York City. She has been a book review editor at the Boston Phoenix, and a columnist for The New York Observer and Metro.
Guest blogger
Sarah Laskow
is a freelance writer and editor in New York City. She edits Smithsonian's SmartNews blog and has contributed to Salon, Good, The American Prospect, Bloomberg News, and other publications.
Guest blogger
Joshua Glenn
is a Boston-based writer, publisher, and freelance semiotician. He was the original Brainiac blogger, and is currently editor of the blog HiLobrow, publisher of a series of Radium Age science fiction novels, and co-author/co-editor of several books, including the story collection "Significant Objects" and the kids' field guide to life "Unbored."
Guest blogger
Ruth Graham
is a freelance journalist in New Hampshire, and a frequent Ideas contributor. She is a former features editor for the New York Sun, and has written for publications including Slate and the Wall Street Journal.
Joshua Rothman
is a graduate student and Teaching Fellow in the Harvard English department, and an Instructor in Public Policy at the Harvard Kennedy School of Government. He teaches novels and political writing.
Get updates
Browse this blog
by category
more on boston.com cars