Posted by Josh Rothman
December 15, 2010 10:50 AM
Everybody knows that in America income inequality is on the rise. What's less obvious is why it's rising, or what that rising inequality really means for ordinary people. In a lively and readable essay at The American Interest, the economist Tyler Cowen explains why inequality is rising, and why it matters. The bottom line: income inequality isn't so bad in itself - but it's a symptom of deeper problems in the way our economy works.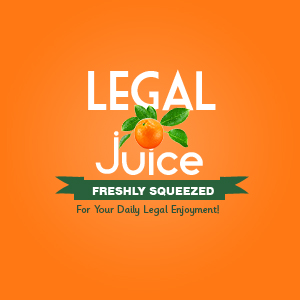 Cowen starts by asking: is rising income inequality so bad in itself? The answer is, surprisingly, no - incomes in America are becoming more unequal, but that inequality doesn't matter as much as you might think. It's certainly true that in 1974, the richest 1 percent of Americans made about 8 percent of the nation's pretax income, while in 2007 they made 18 percent. That's a huge jump in income inequality. But, at the same time, "the inequality of personal well-being is sharply down over the past hundred years and perhaps over the past twenty years as well." An average American today has more in common with Bill Gates (good education and medical care, a house, tasty food, the internet, and so on) than an average American in 1900 had in common with, say, Andrew Carnegie. The income gap might be rising, but the happiness gap is narrowing. That, at any rate, is why many middle-class voters don't respond to the issue of income inequality as such.
The problem, Cowen thinks, isn't that the rich are getting richer - it's how they're getting richer. Who are those top 1 percent? The answer, perhaps unsurprisingly, is that the top earners are almost all financiers. (In 2004, Cowen writes, "the top 25 hedge fund managers combined appear to have earned more than all of the CEOs from the entire S&P 500.") As Cowen puts it, "the financial sector has learned how to game the American (and UK-based) system of state capitalism."
Those are fightin' words, but Cowen thinks that's the best way to understand inequality. How are financiers gaming the system? The short answer is that they make money in good times, and then get bailed out in bad times, passing the losses (and lost income) on to the rest of us. (In Cowen's words, "there is an unholy dynamic of short-term trading and investing, backed up by bailouts and risk reduction from the government and the Federal Reserve.") Get bailed out enough, and the money will inevitably flow to the financiers: "financial crisis begets income inequality." But there are more subtle factors at work, too. The finance industry has itself become faster and more competitive over time, so that income inequality within finance has grown. And the same higher living standards that make income inequality tenable for average people also insulate financiers from risk. "Smart people have greater reach than ever before," Cowen concludes, "and nothing really can go so wrong for them."
What, you might ask, is to be done? Apparently, nothing. Ultimately, the system needs to be less cushy for financiers. Right now, though, we need them to take risks and invest their money in the sluggish economy. This is a problem we haven't figured out how to solve. Maybe, Cowen concludes, income inequality and the boom-bust-and-bailout cycle which drives it is "simply the price of modern society. Income inequality will likely continue to rise and we will search in vain for the appropriate political remedies for our underlying problems."
About brainiac
Brainiac is the daily blog of the Globe's Sunday
Ideas section
, covering news and delights from the worlds of art, science, literature, history, design, and more. You can follow us on Twitter
@GlobeIdeas
.
contributors
Brainiac blogger
Kevin Hartnett
is a writer in Columbia, South Carolina. He can be reached
here
.
Leon Neyfakh
is the staff writer for Ideas.
Amanda Katz
is the deputy Ideas editor.
Stephen Heuser
is the Ideas editor.
Guest blogger
Simon Waxman
is Managing Editor of
Boston Review
and has written for WBUR, Alternet, McSweeney's, Jacobin, and others.
Guest blogger
Elizabeth Manus
is a writer living in New York City. She has been a book review editor at the Boston Phoenix, and a columnist for The New York Observer and Metro.
Guest blogger
Sarah Laskow
is a freelance writer and editor in New York City. She edits Smithsonian's SmartNews blog and has contributed to Salon, Good, The American Prospect, Bloomberg News, and other publications.
Guest blogger
Joshua Glenn
is a Boston-based writer, publisher, and freelance semiotician. He was the original Brainiac blogger, and is currently editor of the blog HiLobrow, publisher of a series of Radium Age science fiction novels, and co-author/co-editor of several books, including the story collection "Significant Objects" and the kids' field guide to life "Unbored."
Guest blogger
Ruth Graham
is a freelance journalist in New Hampshire, and a frequent Ideas contributor. She is a former features editor for the New York Sun, and has written for publications including Slate and the Wall Street Journal.
Joshua Rothman
is a graduate student and Teaching Fellow in the Harvard English department, and an Instructor in Public Policy at the Harvard Kennedy School of Government. He teaches novels and political writing.
Get updates
Browse this blog
by category
more on boston.com cars